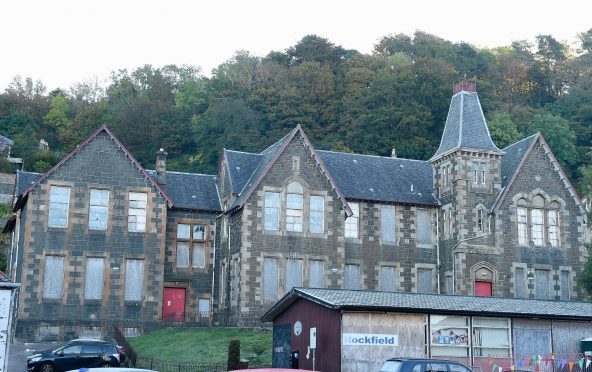 Plans have been unveiled to transform a former Oban school into a cultural hub where artists and craftspeople can create, display and sell their work.
The Rockfield Centre – a historic building once threatened with demolition – will also serve as a meeting and event space for the community.
Members of the public turned out in significant numbers on Saturday to view proposals for the building's future from design consultants Page and Park.
The centre will see a blend of cultural and business enterprise activities. The developers have claimed Rockfield will bring a new dynamic to the centre that is a blend of production, display and commerce.
It will be a key social enterprise project designed to attract both the local community and visitors through its doors.
Alison McNab, a member of Oban Communities Trust, said: "The design team have worked closely with the community feedback gathered since the trust acquired the Rockfield Centre and these plans are the result of that.
"From the start, OCT has done things differently, and this will extend to the development of the building.
"Instead of waiting five years or more for the whole building to be developed, a three-phase transformation is planned, starting with one small portion of the building – the northern double classrooms on both the lower and upper floor."
The first phase will see a flexible events space serviced by a kitchen and toilets. This area has already hosted a major theatre production and the Prospect North exhibition – the Scottish entry to the 2016 Venice Biennale.
On the upper floor, a flexible business enterprise workshop and trust base will be accommodated. And outside, there will be a landscaped social terrace event space.
It's hoped that the premises will never be closed to the community and that will generate momentum for everybody connected with the Rockfield Centre.
As the development continues, the building will include a management centre room, canteen with learning facilities, seating areas adaptable for communal events, a shared workspace and toilets.
There will also be performance space and changing accommodation, a recording studio and practice space, exhibition spaces, meeting rooms and studio work spaces.
Mrs McNab added: "Demand for space in the Rockfield community huts is already at a premium at certain times, so starting on the old building as soon as possible is essential.
Funding applications have been made."