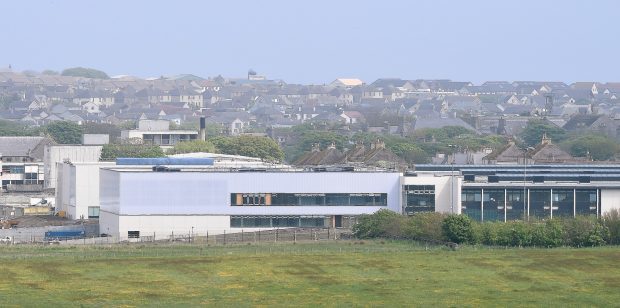 Education chiefs have insisted lessons have been – and will be – learned from embarrassing delays to the construction of the £48.5million Wick Community Campus that is already two years late.
Parents and pupils have been promised a full explanation.
However, the latest completion date of September has been scrapped and it now seems unlikely that the grand opening will be this year.
Local councillor and Highland Council budget leader Bill Fernie aired the frustrations of an entire community at yesterday's education committee meeting in Inverness, where it was confirmed that the new Wick High and Newton Primary complex faced further delay.
Speaking afterwards, he launched a stinging attack on the raft of organisations under the banner of an Aberdeen-based public-private partnership group "Hub North Scotland" involved in the project, including Morrison Construction.
"This comes on the back of many delays to the whole process over a number of years," he said.
"The issues of geography, Highland roads and the winter weather had all been highlighted. Each time, they said they were experienced and could deal with all these sorts of issues.
"Then, later when there are delays, they point to these very things as excuses why there are some delays.
"There are other things that we've not really been made aware that have caused some of the delay, possibly involving subcontractors. It's extremely frustrating."
He revealed that a "solution" to a bizarre error which rendered the new community swimming pool obscured from view from part of its spectators' area may be the installation of giant mirrors.
Mr Fernie understands that the Morrison Construction boss is to travel to Wick early in the New Year to explain what has happened.
"That implies to me that they're not going to to be finished this year," Mr Fernie added.
A spokeswoman for Morrison Construction said: "We are supportively providing any information as requested."
Angus Macfarlane, chief executive of hub North Scotland, reaffirmed a previous message that such projects "can be complex and, as such, challenges can arise during construction."
The consortium pledged to continue to work closely with Morrison "to minimise the impact of this delay on the final completion and handover date for the building."