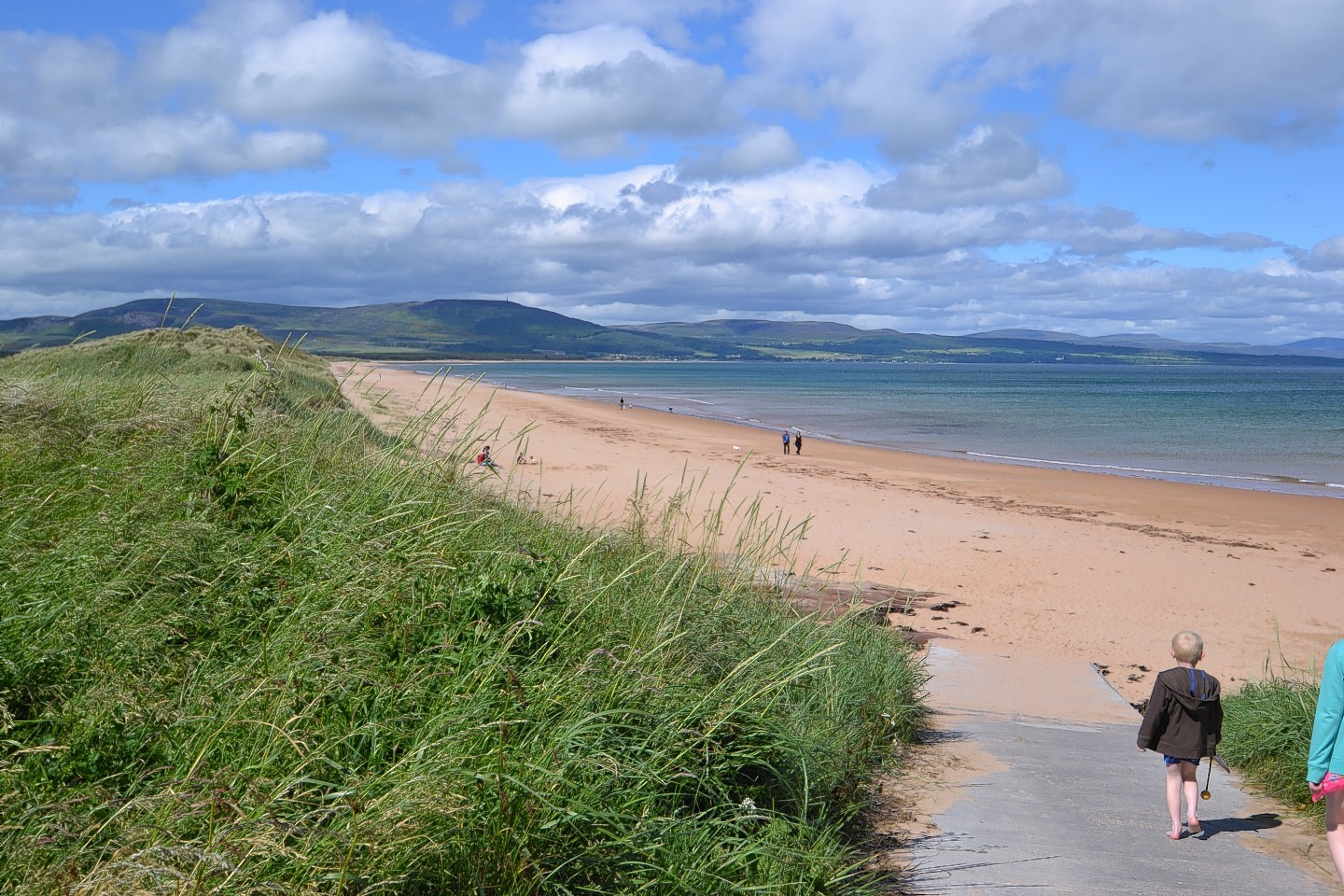 Leading conservation groups have come together to call for a plans for a world-class golf course in Sutherland to be withdrawn.
US golf entrepreneurs Mike Keiser and Todd Warnock hope to transform land at Coul near Embo into an 805-acre, 18-hole complex.
But the Scottish Wildlife Trust, RSPB Scotland, BugLife and Plantlife Scotland have come together to campaign against the project.
The four organisations say they are "aghast" at a proposal which would destroy one of Scotland's last remaining undeveloped coastal dune habitats.
The partnership wrote yesterday to the developers urging them to think again.
Jonathan Hughes, chief executive of the Scottish Wildlife Trust, and a former resident of the area, said: "It's difficult to explain to those that haven't visited the links what an exceptional stretch of unspoiled coastline this is. It would be a tragedy if the area was developed."
Stuart Housden, director of RSPB Scotland said, "A large part of the proposed golf course is within the Loch Fleet Site of Special Scientific Interest, and the Dornoch Firth and Loch Fleet Special Protection Area. The site is noted for important protected birds including terns, geese and waders. It fully deserves its protected status and I am very surprised that it should be under this kind of threat."
Craig Macadam, conservation director of Buglife, said that surveys of Coul Links had revealed populations of some very rare invertebrates.
Davie Black of Plantlife Scotland highlighted the botanical interest of Coul Links.
The area's business leaders have embraced the prospect of new jobs and an influx of tourists – and other golf courses in the region have also welcomed the scheme.
There was support for the project at two recent public consultations, with exhibitions of the proposals showcased in both Embo and Dornoch.
A spokesman for the developers' agents Jones Lang Lasalle has said: "The applicant is currently undertaking an environmental assessment of the site and its surroundings with the objective of achieving a development proposal that responds appropriately to the environment."