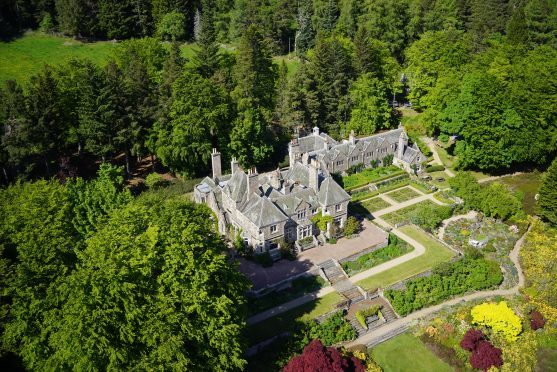 There's no doubt which is the Right Hon Philip Astor's favourite room in his home, Tillypronie House – it's the billiards room which he's lovingly decorated from top to bottom with a eclectic collection of some of his favourite things.
The walls of the basement billiards room are adorned with fascinating things you can't take your eyes off such as end-of-pier type postcards from the 1950s and 60s; front pages of newspapers showing headline stories relating to his famous family and WWI recruiting posters, some of which feature his maternal grandfather, Field Marshal Haig.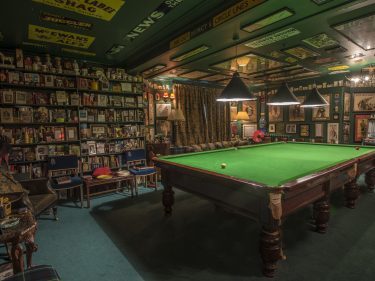 "I've collected these over the years at flea markets and fairs. I like old advertising signs while the early wartime posters encouraging lads to sign up are really poignant. This room is where we often congregate after dinner and there's been a lot of fun had here," said Philip.
Taking pride of place is an old Rockola jukebox which originally charged 6d or one shilling to play records.
"I chop and change the records but there's some favourites that are always there such as Katrina and the Waves' Walking On Sunshine – that always gets people dancing. I got it from a guy who was a British Airways pilot who used to fly to America and pick up jukeboxes so it probably came from the States. Although it most likely dates from the 50s, it produces a really good sound."
Visitors to the house, which is at the heart of the Aberdeenshire estate – on the market at offers over £10.5million – often say the house has a warm, welcoming and friendly vibe. Perhaps that's something to do with the Astors' generous hospitality. At the bottom of the staircase, there's an enormous table groaning under the weight of numerous bottles of alcohol ranging from Innes & Gunn Scottish beers to Mexican tequila.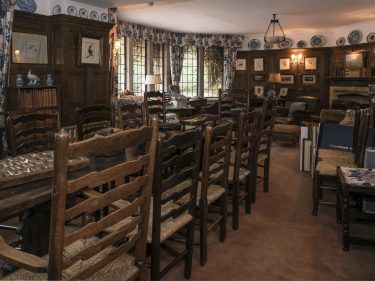 "There's nothing worse than having to ask for a drink, so we just leave it here for people to help themselves," said Philip.
The drawing room is another room where it's easy to chill-out. There's unspoiled panoramic views across the fabulous gardens and countryside beyond to be enjoyed, while doors lead to an enormous and impressive dual-aspect dining room which, over the years, has borne witness to thousands of sparkling post-dinner conversations.
"The house is a terrific house for entertaining," said Philip.
"The beauty of it is that it can be quite cosy when it's just a small number of people but can expand because of the annexe, while the table in the dining room can go from four to 20 easily."
Tillypronie House was built in 1867 by Sir John Clark, the diplomat son of Queen Victoria's physician, Sir James Clark. Victoria laid the foundation stone of the house and was a regular visitor here with her friend and confident, John Brown. The estate, which straddles Deeside and Donside, has been owned by the Astor family since 1951, with current owner, Philip, inheriting it in 1984.
"I'm quite conservative so I'd like to hope there haven't been too many changes in the house. When I got married, Justine thought it would be good to put in a shower. I resisted for quite a long time as I thought people had survived without one for a long time, but eventually I yielded. On the whole, I like to think that we have maintained standards in the house. There have been some subtle changes in the garden but also most recently I give quite proper credit to Justine for introducing more planting at different times of the year so there's colour year round."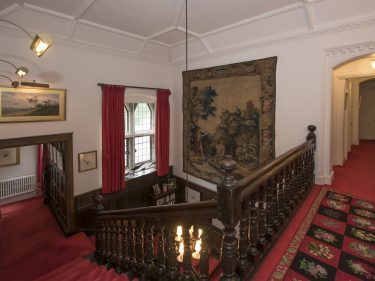 The full accommodation in Tillypronie House includes, on the ground floor: a smoking room, gun room, hall, WC, morning room, drawing room, dining room, butler's pantry, kitchen, store room, fuel room, log shed, freezer room, larder and store, and a second kitchen which can also be accessed from the annexe. The basement has a billiards room, wine cellar, boiler room, drying room/laundry, linen store, playroom while the first floor has a master bedroom with en suite dressing room/bathroom, two of which are en suite and three bathrooms. The second floor has two further large rooms.
The annexe has on the ground floor, two sitting rooms, a dining room and kitchen, three bedrooms and a bathroom, while upstairs there is a master bedroom with en suite, five further bedrooms, two bathrooms, a WC and kitchen.
Surrounded by glorious gardens comprising herbaceous borders, a rose garden, and heather beds leading down to a water garden, there's also a rockery with alpine plants and a Golden Jubilee garden which contains trees, shrubs and plants of a golden hue, including a Dawyck Golden Beech planted by Her Majesty the Queen. The 12,000-acre estate also offers a remarkable variety of sport with first-class driven game shooting, roe deer stalking and fishing available.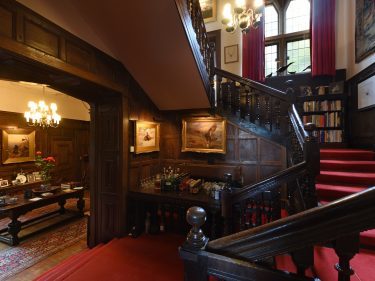 "I have worked hard over the past few years to restore the grouse moors to something approaching their former glory, but I feel it is now time for someone else to continue that exercise," said Philip.
"Meanwhile, I am immensely proud to have developed a spectacular pheasant shoot, where discerning teams of guns have been eager to return year after year. Tillypronie is a truly magical place, which has given huge pleasure to family and friends of all ages since I inherited it over 30 years ago. The house is one of those places that immediately conveys a sense of happiness; and I don't think the garden has ever looked so beautiful."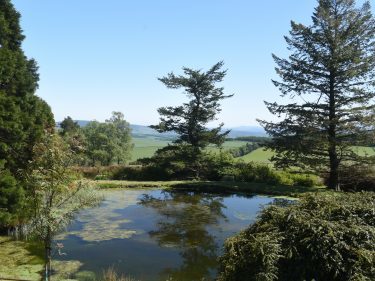 Robert McCulloch, from selling agent, Strutt and Parker said: "The style, setting and outlook of Tillypronie House is like no other in Scotland. Nestled discreetly in the hills above the Howe of Cromar, the panoramic views across Deeside are inspirational at all times of year. Standing on the Tillypronie terrace on a summer's evening, sipping a glass of something chilled, is priceless in itself."
For more information contact Strutt and Parker on 0131 226 2500.