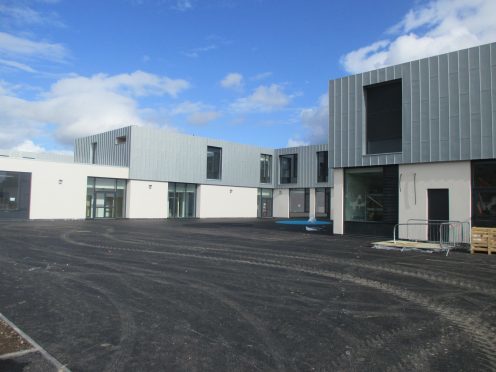 Pupils will be moving into a £16million joint school campus in Lochaber at the end of this month.
The new building next to Caol Primary School, near Fort William, replaces the 235-pupil Caol Primary, and the 110-pupil St Columba's RC Primary School.
The facility also includes a new community centre.
The new premises, erected by Kier Construction, will open to pupils on Thursday September 29.
The old primary school in Caol will then be demolished to provide car parking for the joint campus.
Caol Primary School head teacher Steven Hamilton described the new building as "stunning".
He said pupils and staff were very excited about the move, which has been dubbed "the big flit".
Mr Hamilton said: "It's bright, attractive and the complete opposite of the old school.
"The old school has done well, but it's now looking a wee bitty tired.
"The new one will be a great learning environment, with a big playground area."
He added that pupils and staff had lived on a building site for a few years.
He said: "We've watched it go up and seen it encroach on our playground so it will be fantastic to be able to move in."
Mr Hamilton said the children had all visited the school and Kier Construction had kept them informed on progress throughout the project by providing newsletters and photographs.
Cheryl MacFarlane is chairwoman of the school's parent council, known as Friends of Caol School.
She said the pupils, including her two daughters – Molly, aged eight, and six-year-old Heather, could not wait for the new building to open.
She said: "We are absolutely delighted that we have a date now and everyone is looking forward to the move.
"The children are all very excited about starting in their new school."
The St Columba's pupils include former pupils from Fort William RC Primary School, also known as St Mary's, which closed in August of last year when it amalgamated with Lochyside RC.
The two schools will have their own classrooms, but they will share the canteen and the gym hall.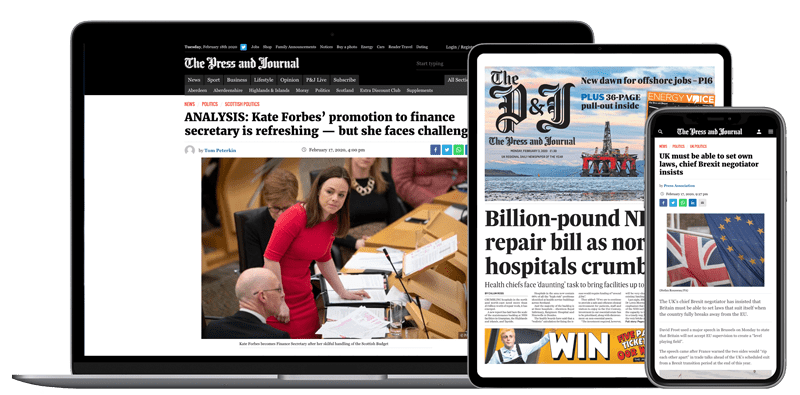 Help support quality local journalism … become a digital subscriber to The Press and Journal
For as little as £5.99 a month you can access all of our content, including Premium articles.
Subscribe