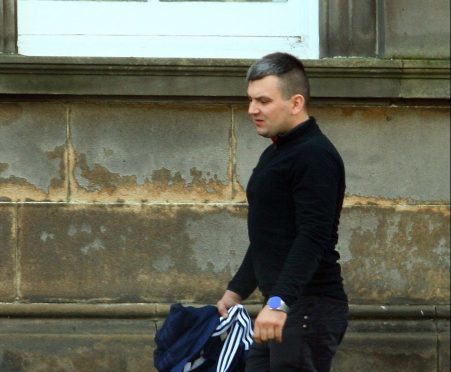 A man who sparked a massive search after crashing his car in the middle of the night and abandoning it has been fined by a court.
Lukasz Siwirski, 32, of George Street, Oban, who caused "considerable expense" to the public, appeared at Oban Sheriff Court yesterday.
He previously pleaded guilty to driving carelessly on the A816 Oban to Lochgilphead road near Kilmore on January 9.
He lost control of his car and it left the road, mounted an embankment, rolled onto its side and came to a rest blocking the southbound carriageway of the road.
Siwirski also admitted driving without insurance or an MoT and using a car which was incorrectly registered, in that the name and address of the keeper was not recorded.
He was fined £585 and given six penalty points.
Fiscal Eoin McGinty said: "There was an extensive search for the accused involving the helicopter, police dog unit, coastguard fire service and ambulance. This went on for the majority of the night."
Sheriff John Herald told Siwirski: "I think I made my position quite clear when the case first called. The concern was the amount of public resources that were called into play because you drove carelessly, left the scene and an ambulance, helicopter, coastguard and fire brigade were all called out.
"But you are charged with careless driving, driving without insurance and without a test certificate. I can only sentence you on the basis of what is before me and I can only sentence you on the nature and extend of the careless driving, tempting although it maybe to take into account all the other circumstances and considerable expense caused to the public because of your actions."
Laura McManus, solicitor, said that Siwirski, a Polish joiner, had been living at Knipoch, five miles outside of Oban, at the time of the crash.
She said when he bought the car he never received a log book for it and not knowing the system, didn't know how to remedy the situation.
Mrs McManus said: "He did insure the car but unfortunately lost his job. He stopped paying the insurance and stopped driving the car."
On the night of the crash his partner broke up with him and he took the "foolish decision" and drove to Oban to speak to a friend about it.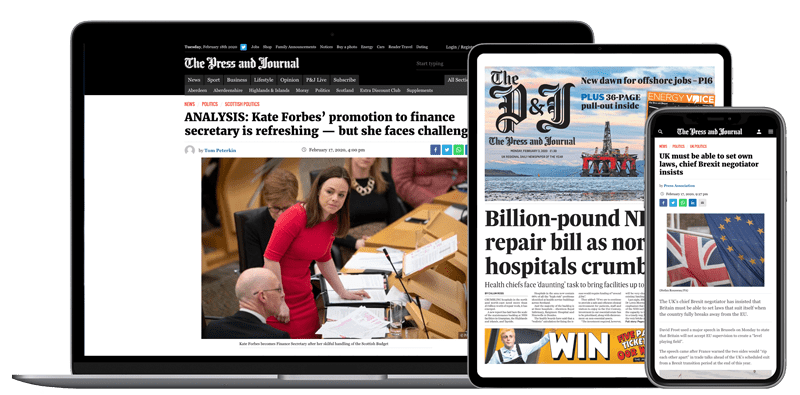 Help support quality local journalism … become a digital subscriber to The Press and Journal
For as little as £5.99 a month you can access all of our content, including Premium articles.
Subscribe