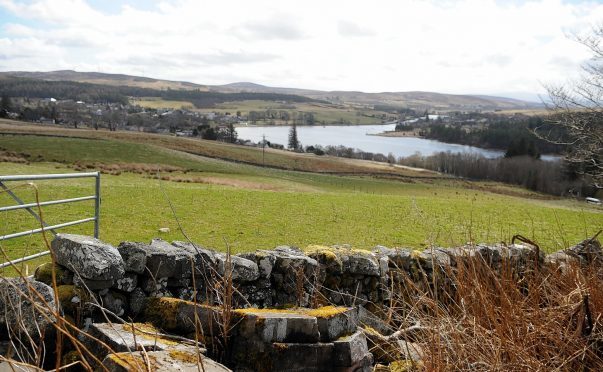 A Sutherland village could have been the scene of one of earth's biggest asteroid impacts.
Researchers believe Lairg on Loch Shin to have been the epicentre of a massive asteroid strike.
It seems the village, with a population of 900, lies at the centre of an impact crater from a meteorite that struck the area 1.2billion years ago.
The "Lairg Asteroid" is thought to have been around 1.8 miles wide and to have plunged about five miles into the earth's crust.
It is estimated that it would have been travelling at around 40,400mph on impact, with 940million times the power of the bomb that hit Hiroshima.
The research has been conducted by Michael Simms, who is curator of palaeontology at the Ulster Museum in Belfast.
He described the incident as "utter catastrophe" and said evidence showed it to have created a 25-mile wide impact crater, which puts it in the top 15 of the 200 or so craters that have been identified.
But further studies of the crater have so far been thwarted by a later geological process, called the Moine Thrust.
The phenomenon, which was caused by Scandinavia colliding with Greenland over hundreds of millions of years, resulted in older rocks lying on top of younger rocks, including the believed location of the crater.
Mr Simm's findings follow up on research carried out in 2008, which concluded that high levels of iridium and other minerals, combined with microscopic parallel fractures, in rocks in the north-west of Scotland could only have been created by a space impact.
He has now calculated that it landed on Lairg.
His work is highlighted in a new series on Channel 4, called Walking Through Time.
The show's presenter Tori Herridge, who works with the Natural History Museum, said the length of time that had elapsed since the impact also complicated matters.
She said: "The biggest problems are unconformities, gaps in the geological record.
"You are not going to be able to see before and afterwards.
"But I'm sure there was an impact and it would have been quite apocalyptic.
"In a matter of seconds it would have changed the landscape."
The first episode of Walking Through Time is due to be broadcast on Channel 4 on September 24.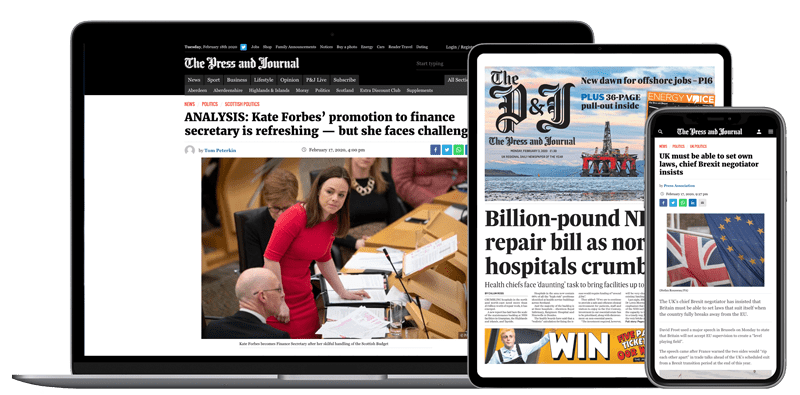 Help support quality local journalism … become a digital subscriber to The Press and Journal
For as little as £5.99 a month you can access all of our content, including Premium articles.
Subscribe