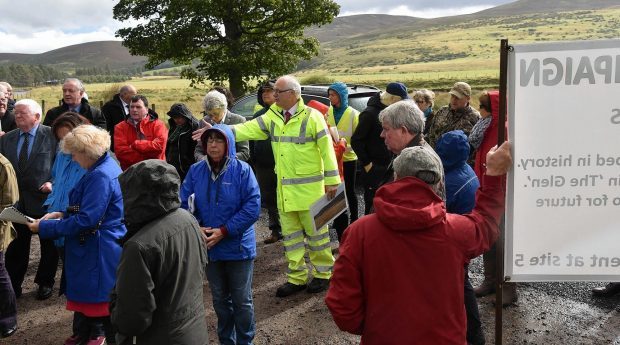 Highland Councillors have submitted formal complaints against their own planners after "inadequate" information led to a decision on new substation south of Inverness being deferred.
Angry councillors have hit out after a site visit last Friday concerning the proposed location of the infrastructure project did not include a trip to the site itself.
They also complained about a lack of visual information to allow them to assess the impact of the development at Garbole, near Tomatin.
The site visit will now have to be rerun later in the year – and councillors Jim Crawford and Donnie Kerr have now submitted formal complaints about the handling of the case.
Highland Alliance member Mr Kerr said that he has "better things to do with my Fridays than go on a trip where there is insufficient information at hand to reach an informed decision".
He added: "We're asked to reach a decision on a major infrastructure project which will be of significance for years and years to come.
"My problem is that we are being asked to make a judgement based on inadequate paperwork and I don't want to look back in a few years and think we made the wrong decision because we didn't have the information before us."
At Friday's meeting Mr Crawford, who is a local councillor for the area, secured a vote to defer a decision until members had been able to view the actual site.
He confirmed yesterday that he had also submitted a complaint and would await "with interest" the outcome.
The substation is required to accommodate wind generation for an area south of Inverness.
The final decision on whether to allow the project will be reached by the Scottish Government.
A Highland Council spokesperson confirmed that two complaints had been received and the Council will address them through its normal processes.
The substation project is being being developed by Scottish Hydro Electric Transmission.