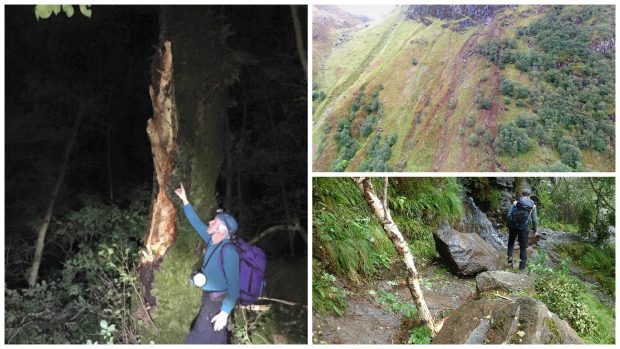 A popular mountain route in Lochaber is expected to remain closed for as long as three weeks following a massive landslide.
Rocks weighing as much as 40 tonnes crashed down on the Steall Gorge footpath at Glen Nevis in Lochaber overnight on Tuesday.
And it yesterday became clear that they had fallen from one of the buttresses on 2,290ft Meall Cumhann.
However, the organisers of a major extreme sport event due to be held in the Ring of Steall in the Mamore mountain range at the weekend has said it will not have to be cancelled.
The land is owned by conservation charity the John Muir Trust and a spokesman for the charity said the route would remain closed until it was satisfied that the path was safe and there was no further risk of rock fall.
He said: "We have examined aerial drone footage of the area and it shows that tens of tonnes of loose rock has been dislodged above the path, some of which is blocked by trees, and it is very dangerous.
"The path is likely to be closed for up to three weeks while work is carried out to make it safe."
He added that one of the trust's rangers inspected the site yesterday and took photographs.
He said: "There has been a substantial rock fall, including quite large rocks, but most seem to have bounced beyond the path.
"We're very relieved no one was hurt and that the damage to the Steall Gorge footpath is not as bad as we thought."
However, he said they had closed the path for safety reasons until specialist engineers carry out a proper survey of the path.
Meanwhile, the trust has been talking to the organisers of Saturday's Salomon Ring of Steall Skyrace and they are now planning to use an alternative route on the other side of Steall Gorge.
Some of the world's best skyrunners are expected to descend on Glen Nevis for the 15-mile, 8,200ft mountain race.
The organisers could not be contacted for comment, but a post on the event website said they were aware of the landslide and confirmed they had been in discussions with the John Muir Trust.
It said: "Until professional assessment has taken place, which may not happen immediately, we will not speculate on the seriousness or impact on the Salomon Ring of Steall Skyrace.
"We would like to reassure all participants that the race will go ahead as we have contingency plans."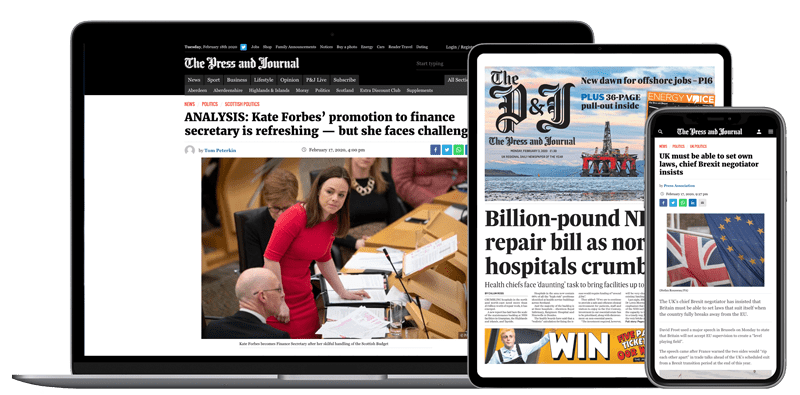 Help support quality local journalism … become a digital subscriber to The Press and Journal
For as little as £5.99 a month you can access all of our content, including Premium articles.
Subscribe