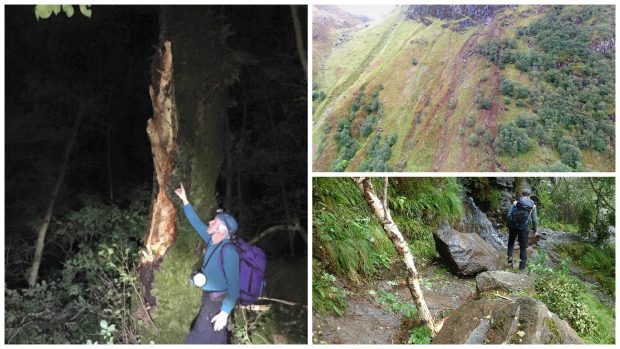 A mountain footpath in Lochaber could be closed for up to five weeks after boulders weighing up to 40 tonnes crashed down onto the popular route earlier this week.
And the John Muir Trust, which owns the land in Glen Nevis, is appealing for donations towards the cost of making it safe.
It had initially been hoped the Steall Gorge path would reopen within three weeks of the landslide caused by part of one of the buttresses on 2,290ft Meall Cumhann breaking away.
However, the conservation charity, yesterday said a thorough survey was being carried out and it now seemed the work could take longer than expected.
The landslide happened overnight on Tuesday and the conservation charity closed the path for safety reasons on Wednesday morning.
The trust's Nevis land manager Alison Austin said: "The damage to the footpath is not extensive, but we will need to bring specialised contractors to remove substantial quantities of debris from the path to remove any potential dangers to the public.
"Unfortunately, the incident has forced us to close the path for the time, but we are working flat out to make sure that the work is carried out as speedily as possible.
"It is unlikely to be reopened within the next fortnight and it could take until late October before we can give it the all-clear."
She added that the Salomon Ring of Steall Skyrace taking place this weekend was being re-routed.
Ms Austin said: "We apologise for any inconvenience, but we all understand that the forces of nature can be powerful and beyond human control."