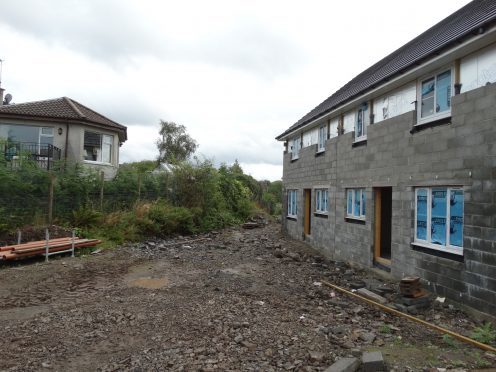 A council blunder has left an Argyll woman "just about able to pass a cup of sugar" to a property being built next to her home.
Ann Colthart of Connel, by Oban, says her privacy has been destroyed and has called for the new building to be demolished.
Argyll and Bute Council has apologized after Plots 3 and 4 at 12 St Oran's Place were built 29ft (nine metres) away from Duriehill, Ms Colthart's home.
Guidelines in the council's own development plan state the houses should be 39ft (12 meters) apart.
Work was halted in May after Ms Colthart complained to the council about the proximity of the two semi detached houses to her 300sqft extension.
She said: "The extension to my home has been there since 2002. It's my living room and now there is a new house built right next to it. You could just about pass a cup of sugar between the windows. My privacy has been destroyed and the stress is becoming unbearable."
Ms Colthart asked the planners to get the houses demolished.
The planning department asked developer MacLeod Construction to halt the works and submit an new application with mitigation measures.
These proposals, to by considered by Argyll and Bute Council's planning committee today, include alterations to the window layout of the new properties and the inclusion of a wall and hedging.
Ms Colthart has objected to planning application, along with Connel Community Council and 42 other villagers.
She said: "These cosmetics are completely unacceptable to me. The planners should never have given consent to allow these buildings to be so close to my home. They ignored their own guidelines and are now trying to waive them."
Planning officers are recommending that permission be granted as a "minor departure" to the development plan. They advise a site visit should take place prior to a final decision.
A council spokesman said: "The developer obtained planning permission in 2014. In assessing the application a full site assessment was not undertaken.
"We would like to take this opportunity to apologise for this unfortunate situation and for any distress caused.
"We accept that we have fallen short of our own standards, as established in our local development plan, and we want to provide a remedy which is acceptable to all parties."
Jane MacLeod of MacLeod Construction said: "The ordnance survey map that was used by our architect at the time of the planning application had no record of the extension existing. We were therefore unaware of any potential difficulty."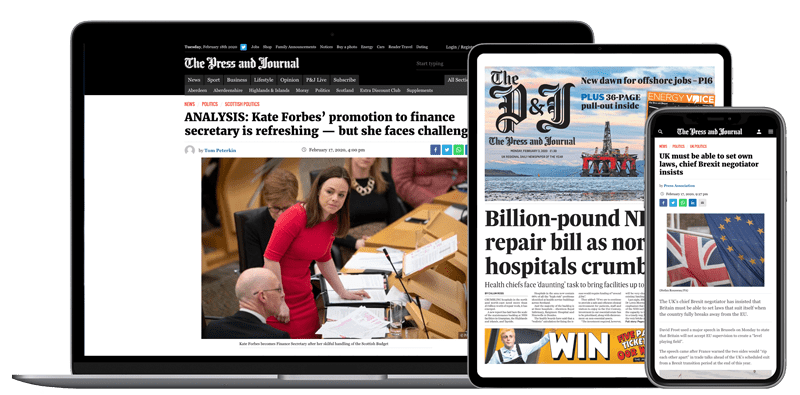 Help support quality local journalism … become a digital subscriber to The Press and Journal
For as little as £5.99 a month you can access all of our content, including Premium articles.
Subscribe