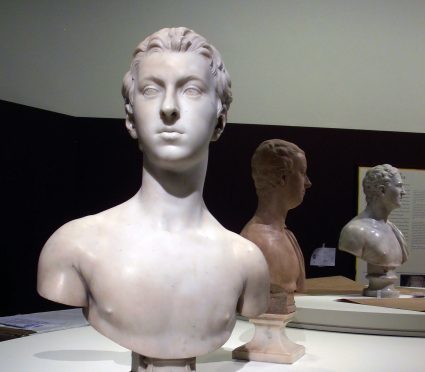 A £1.4million sculpture, which was found propping open a shed door, is setting off on a world tour to some of the greatest galleries on the globe.
The 18th century work of art was lost for many years and rediscovered acting as a humble door stop in the Highlands.
Councillor Maxine Smith, Cromarty Firth, came across the bust of landowner and MP Sir John Gordon – whose family gave their name to Invergordon – holding open a shed door on an industrial estate in the seaboard village of Balintore.
The sculpture, which was created by French artist Edmé Bouchardon in 1728, has since been valued by Sothebys auction house at around £1.4 million.
It is due to go on display at the Louvre, in Paris, taking pride of place alongside world-renowned works of art like da Vinci's Mona Lisa, the Venus de Milo and Whistler's Mother.
Sir John's bust, which is cared for by High Life Highland on behalf of Highland Council, will form part of the gallery's tribute to Bouchardon, entitled "A Sublime Idea of Beauty".
And, towards the end of this year, it is due to cross the Atlantic to go on show at the J Paul Getty Museum in Los Angeles, where it will be under the same roof as great paintings by van Gogh, Canaletto, Goya and Titian.
It is due to return to the Highlands in the spring of next year.
Mrs Smith explained that she found the sculpture in 1998 while searching for the robes of the Provost of Invergordon.
She said: "I had been in search of the former provost's robes and little did I realise how important this doorstop was that was holding open the door.
"The Bouchardon sculpture is now raising the profile of Invergordon, the Highlands and Inverness Museum and Art Gallery in some of the world's top museums.
"I am delighted that its true identity and value to the art world has been discovered and I am very pleased that a part of Invergordon and Highland heritage is now being toured around the world."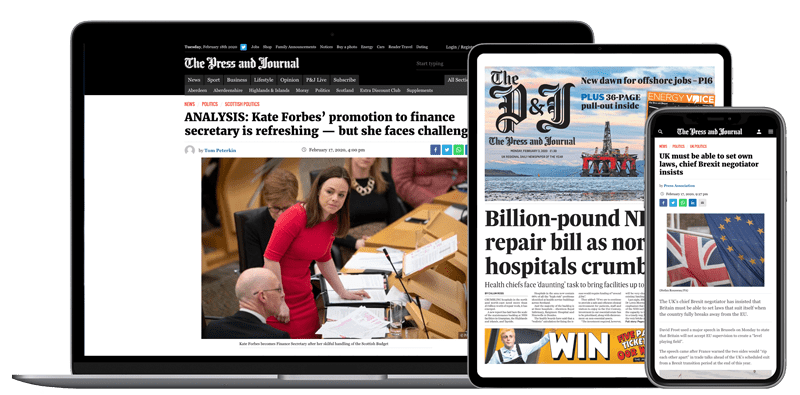 Help support quality local journalism … become a digital subscriber to The Press and Journal
For as little as £5.99 a month you can access all of our content, including Premium articles.
Subscribe