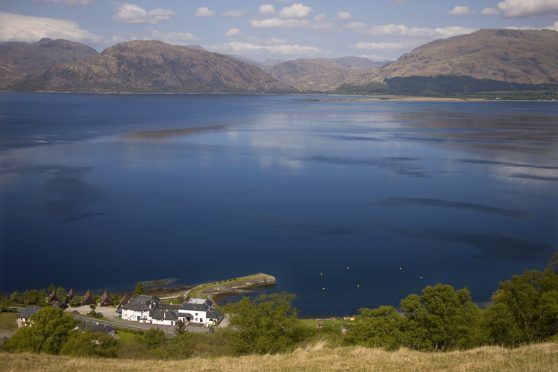 Ambitious plans for a new £261,000 tourism development on the shore of Loch Linnhe that will create five new jobs in a rural area of Lochaber.
Kentallen Leisure Ltd, which operates the Holly Tree Hotel and Loch Linnhe Waterfront Lodges, is behind the scheme, which includes new pontoons and the extension of the Old Railway Pier at Kentallen.
Yachtsmen, boat users, divers, kayakers, local tour operators and fishermen all stand to benefit from the proposed marine development on which work has already begun.
Meanwhile, a new coffee shop and a hot tub and spa extension to the main 20-bedroom Holly Tree Hotel will significantly improve facilities for existing customers and emerging markets, such as cyclists and walkers. who use the nearby national cycle route.
The company said the development would help to create five new jobs and allow it to increase its domestic and international business.
Director of Kentallen Leisure Paul McFatridge said: "This latest development underlines our commitment to grow the business, particularly in the off-peak winter months.
"Offering additional attractions like these means we can appeal to a wider range of visitors and provide more enhanced facilities for our core short break and food and drink markets.
"Whether people arrive here by boat and want to do some cycling or drop in whilst touring the Highlands by bike for a coffee or some recently landed seafood, we aim to develop a visitor experience that is as flexible and memorable as possible."
The project is being supported with a £65,400 contribution from Highlands and Islands Enterprise (HIE) and it pointed out that tourism was a key sector for the enterprise company.