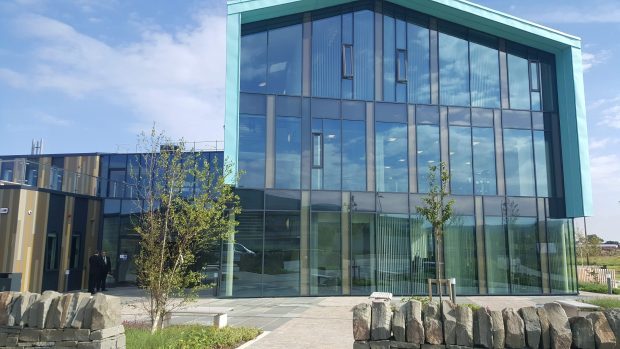 Battle lines were being drawn last night amid claims that the Scottish Government is poised to scrap the economic development agency for the Highlands.
North economist Tony Mackay said that he had been told by an unnamed SNP minister last week that an ongoing review could lead to Highlands and Islands Enterprise (HIE) being merged with Scottish Enterprise.
Opposition MSPs branded the claims "incredible" last night, and vowed to fight the move.
HIE celebrated its 50th anniversary last year, with its forerunner the Highlands and Islands Development Board having been established in 1965 in an attempt to tackle the region's high unemployment and dwindling population.
The agency, which has just moved into new £13million headquarters at Inverness Campus, supports more than 600 businesses across the north and claims to have played a part in growing the population by more than 20% since its creation, while re-balancing the local economy.
Mr Mackay made the merger claims in his monthly report on the Highland economy, published yesterday.
He wrote: "The minister told me that they are giving serious consideration to merging the two bodies, mainly to reduce costs."
Highlands and Islands Labour MSP David Stewart vowed to oppose the merger last night.
He said: "What I find incredible is that a consultant appears to be given insider information while MSPs, who represent this area, are being kept in the dark.
"The Scottish Government has had form of being a centralising government, pulling in agencies to the central belt.
"We need to develop jobs in the Highlands and islands, not lose them."
Mr Stewart is seeking an urgent meeting with Economy Minister Keith Brown to seek clarification.
Kate Forbes, SNP MSP for Skye, Lochaber and Badenoch, said: "Whatever the review concludes, I hope it recognises the unique pressures facing the Highlands."
An HIE spokeswoman said the agency had submitted evidence to the review that "describes the benefits the region obtains through having a dedicated agency with a remit geared toward its specific needs and opportunities".
A Scottish Government spokesman said: "The focus of the Enterprise and Skills review has been on improving the outcomes of those who engage with our enterprise and skills agencies, and building on the successes and strong points of these agencies.
"We will set out our response to the review in due course."