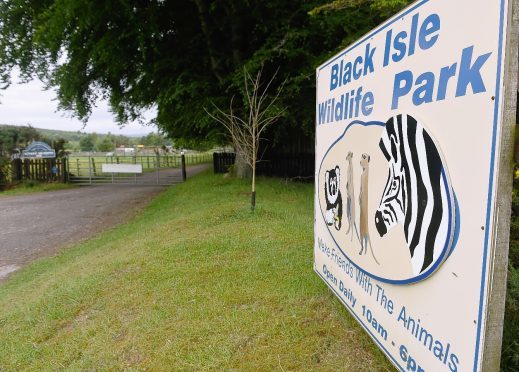 A troubled wildlife park will have its bid for a new licence considered next week.
The newly re-branded Black Isle Country Park is applying for a public entertainment licence to operate as a farm park or petting zoo.
The application follows the Drumsmittal attraction losing its zoo licence earlier this year amid concerns about the conditions and welfare of its animals.
It came after a series of inspections which exposed failings in animal welfare.
The park has been running without a licence after scrapping admission fees and relying on donations.
The public entertainment licence would mean they can continue to operate as a farm park for domestic species.
However, an outstanding objection has been lodged with the application from Highland Council's environmental health team.
Outstanding issues include the re-homing of animals subject to zoo controls, the welfare of those animals remaining on display and the general maintenance of enclosures and public areas.
A follow-up inspection of the park was carried out last week by environmental health and a Scottish Government appointed vet.
An update on the inspection will be provided when the application goes before the council's licensing committee on Tuesday.
The environmental health team's objection could be withdrawn if they were satisfied that improvements are being made at the park.
Objections have also been made against the park by two members of the public, including John Robins from the Animal Concern Advice Line who set out a number of concerns about practices within the park.
He said the majority of previous problems centred around domestic animals which would still be kept at the park if the licence was granted.
A number of letters have also been sent in support, including from employees and volunteers at the park.
Among them is a letter from Alison Gallagher, a friend of the park's owners Eric and Mauren Maxwell.
She said: "We have co-operated fully with environmental health officers after the short closure in April of the park and have put in place new measures to ensure that the park is kept up to the standards set out by environmental health and safety officers and they are satisfied with the progress which is ongoing that the closure notice was lifted."
She said that the allegations against the park were the result of a "vendetta" and social media "hate campaign.
A letter of support was also submitted by the mental health charity Birchwood Highland offering support by providing volunteers.
The park could not be contacted yesterday.