Sometimes when you land yourself in a spot of bother all you can do is call in the troops for help.
Fortunately for a group of Japanese tourists who became stuck on the sands of a Durness beach recently, a squad of hardy soldiers happened to be passing by in a pickup.
Seeing the wheels of their white Audi and black BMW spinning with no progress along the beach, the squaddies jumped out and gave the cars a push, helping them off Balnakeil beach before the tide came in and left them stranded.
The drama was captured on camera by amateur photographer Wendy Sutherland of Thrumster, near Wick, who was at the beach on Saturday night hoping to photograph Aurora Borealis.
From the footage she has posted on You Tube, it looks like the visitors were not planning a beach walk. One of the women is wearing a long red dress.
Another was seen sitting on a suitcase as she watched the cars being pushed out of the sand.
Wendy said: "That's the beach the MoD drive along to their headquarters up the top.
"There is a gate as you go on to the beach that is always closed. They must have gone through the gate.
"They were away on to the other side of the beach and then they headed back. They must have been taking photographs or something. There was a black BMW and a white Audi.
"The MoD passed a couple of times. You could see they were getting slower and slower. Next thing they were stuck and the tide was coming in.
"The MoD stopped and gave them a hand to get off the beach."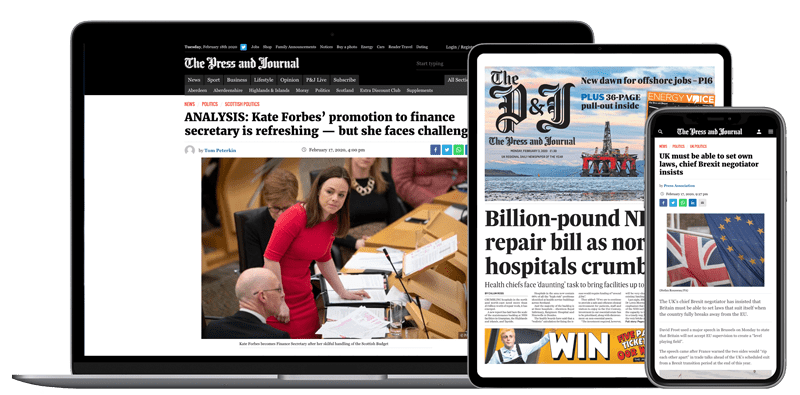 Help support quality local journalism … become a digital subscriber to The Press and Journal
For as little as £5.99 a month you can access all of our content, including Premium articles.
Subscribe