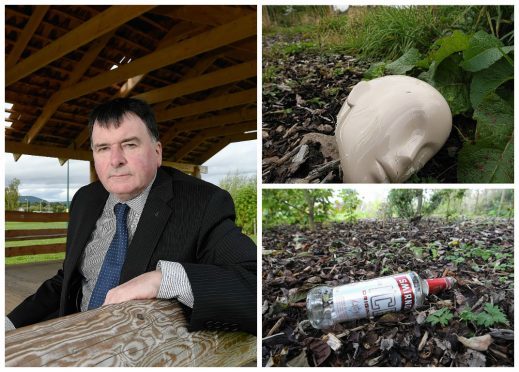 A councillor is calling for an Inverness park to be kitted out with CCTV and high-frequency "teenager deterrents" in a bid to stop it becoming a no-go zone.
Police and council chiefs have promised urgent action to tackle the problems at Inshes Park that residents claim are being caused by young drunks and litter louts.
Local SNP councillor Ken Gowans, who has received a series of constituents' e-mails about the issues, called for emergency steps to clean up the area.
Council chiefs have already discussed the concerns with police this week at a daily summit involving the Inverness response team that emanated from the Operation Respect initiative to combat antisocial behaviour.
Mr Gowans said paranoia was spreading, with an instance of one resident innocently videoing her dog in the park – as requested by her vet to assess the pet's mobility – only to be encircled and intimidated by youths who claimed she was filming them.
He said: "My concern is that this could escalate in an area with a school."
He suggested possible solutions such as better lighting and the introduction of technology used elsewhere in the UK to target antisocial behaviour. It uses high-frequency sound similar to a deterrent against cats and dogs.
Residents living near the 72-acre park have also complained of an increasing problem of broken glass and mounting litter.
City manager David Haas said: "The Inverness response team is on the case. We're putting a quickfire action plan in place to address it.
"We take this type of behaviour very seriously when it prejudices the amenity of the public."
On a social network, local resident Jennifer Baughan posted: "I've cleaned up litter, alcohol bottles and cans, broken aerosol cans and broken glass over the last six months and have raised my concerns, as younger children hang around with older people, where alcohol is obviously present."
A police spokeswoman said: "We're aware of reports of antisocial behaviour in the Inshes Park area.
"Local officers will continue working with partners to address issues quickly and effectively."
She urged anyone with information to phone 101 or Crimestoppers on 0800 555 111.
Mr Gowans added: "I've received some very disturbing reports about what appears to be an escalation of antisocial behaviour in the park.
"I have a concern that Inshes Primary School could become a target."
After recent patrolling in the park, a local police officer suggested to him that there was an element of generalisation in some of the residents' concerns and that care should be taken not to alienate teenagers using the park, most of whom do not cause problems.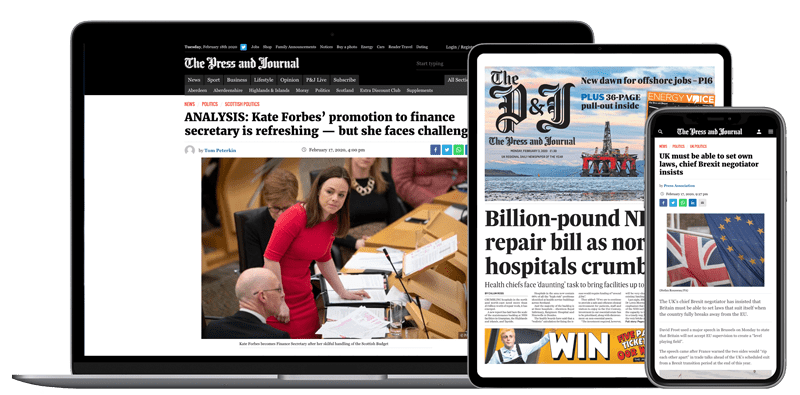 Help support quality local journalism … become a digital subscriber to The Press and Journal
For as little as £5.99 a month you can access all of our content, including Premium articles.
Subscribe