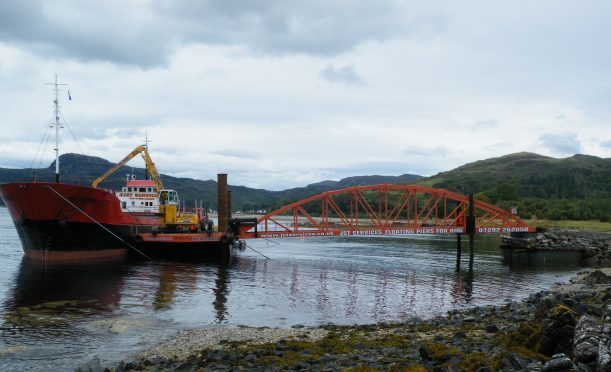 A new floating pier is to be built on the shores of an Argyll forest which could unlock an estimated £10million of the region's growing timber supplies.
With harvesting on the increase and the nearby Ardrishaig Pier already extremely busy, the new pier at Arcastle Forest, Lochgilphead, will boost the ability for shipping greater quantities of timber to wood processors.
With a £123,000 grant from the Scottish Government's Strategic Timber Transport Scheme, an estimated 250,000 tonnes of timber could be shipped off the Ardcastle pier over the next 10 years.
The pier will be able to take larger boats in deeper water and cut down the need for using timber wagons on fragile rural roads, saving 3.5million lorry miles.
Rural Economy Secretary Fergus Ewing said: "This development is excellent news for the economic growth of Scotland's economy.
"By increasing the capacity of timber transport facilities in Argyll, we are providing the sector with a further opportunity to build on our £1billion forest industry success story.
"I met the Timber Transport Forum last month and highlighted the importance of good transport solutions to help maximise business growth. I am very keen to keep driving this forward, stimulating opportunities to improve Scotland's rural economy."
The funding is being awarded to John Scott Floating Piers Ltd who will provide the pier. Through his company, Mr Scott will be making it open to all users who wish to transport timber.
The pier and shore-side infrastructure is planned to be around 37,670sqft in size and will be able to stack around 3,000 tonnes of timber.
John Scott, of JST Services added: "I am delighted to receive this grant which will help improve the flow of timber from the forests of Argyll to processors and help to increase the volume of timber transported in a sustainable manner."
The building of the new pier will underpin a long term contract between Forest Enterprise Scotland and wood processing company Norbord.
Kevin Thomas, UK Wood Supply Manager at Norbord said:
"We are delighted to be able to offer our support for this project.
"The opening of this pier is aligned with our investment plans at Inverness and the subsequent increase in raw material demand that follows.
"Norbord is committed to modal shift on both raw material and finished product wherever practicable and the opening of this facility allows us to do this on volumes purchased from Argyll."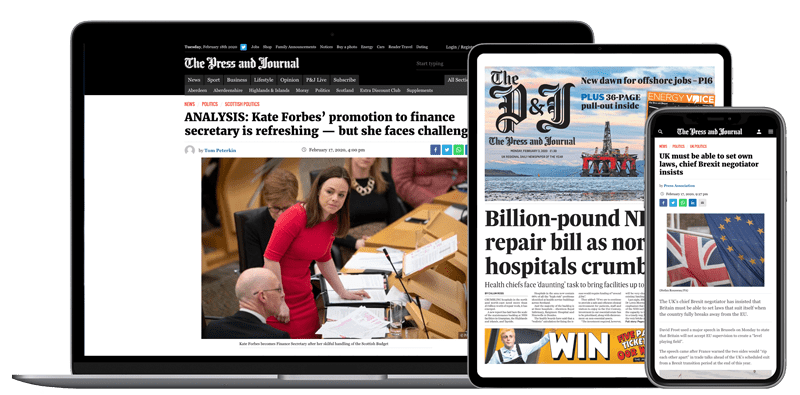 Help support quality local journalism … become a digital subscriber to The Press and Journal
For as little as £5.99 a month you can access all of our content, including Premium articles.
Subscribe