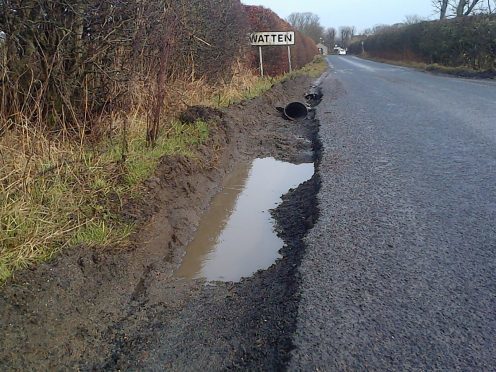 Councillors are demanding major industries such as windfarms and housebuilding always foot the bill for road repairs as a planning condition.
At present such a financial agreement – or planning gain – is considered on a case by case basis.
Caithness civic leader Gillian Coghill wants all planning applications that pose a risk of road damage to demand a developer fee – and there is growing support for the idea among councillors across the region.
Councillor Coghill said: "Our roads are being destroyed at the moment. The council's having to foot the bill and that's not acceptable.
"A lot of our roads in Caithness were built for a horse and cart, and they're now cracking and falling apart."
Such a financial stipulation was applied to a recent application to build three wind turbines at Lybster in Caithness, to the delight of Mrs Coghill.
Ventus Renewables was told that no development could begin without a prior agreement with the roads authority to cover "liability for remedial work as a result of damage to the public road network attributable to the windfarm construction."
Community services (transport) chairman Allan Henderson yesterday (SUN) added his support for a blanket policy.
"We've now got vehicles up to 44 tonnes going across roads built for horses and carts, so we do need to look at this in a much different way."
The windfarm sector insisted it had already taken the issue on board.
A spokesman for trade body Scottish Renewables said: "Guidance we created in collaboration with statutory bodies sets out how windfarm developers should carry out highway condition surveys and make good any damage caused during the construction or operation of a project.
"Those repairs are a legal duty under the Section 96 of the Roads (Scotland) Act 1984."
He added: "We would not expect local authorities to impose road repair as a ubiquitous planning condition."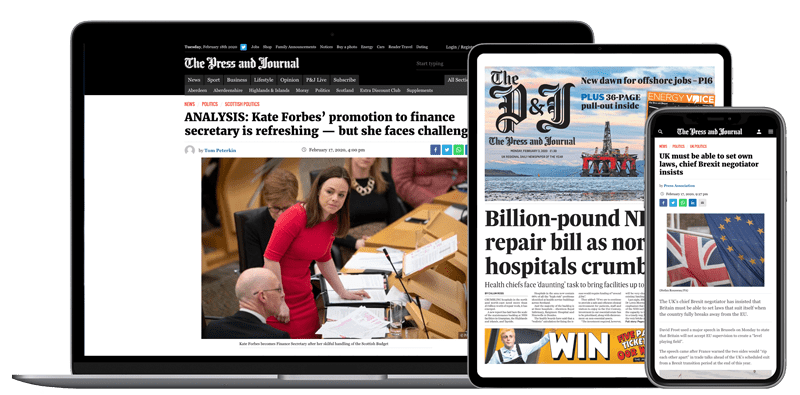 Help support quality local journalism … become a digital subscriber to The Press and Journal
For as little as £5.99 a month you can access all of our content, including Premium articles.
Subscribe