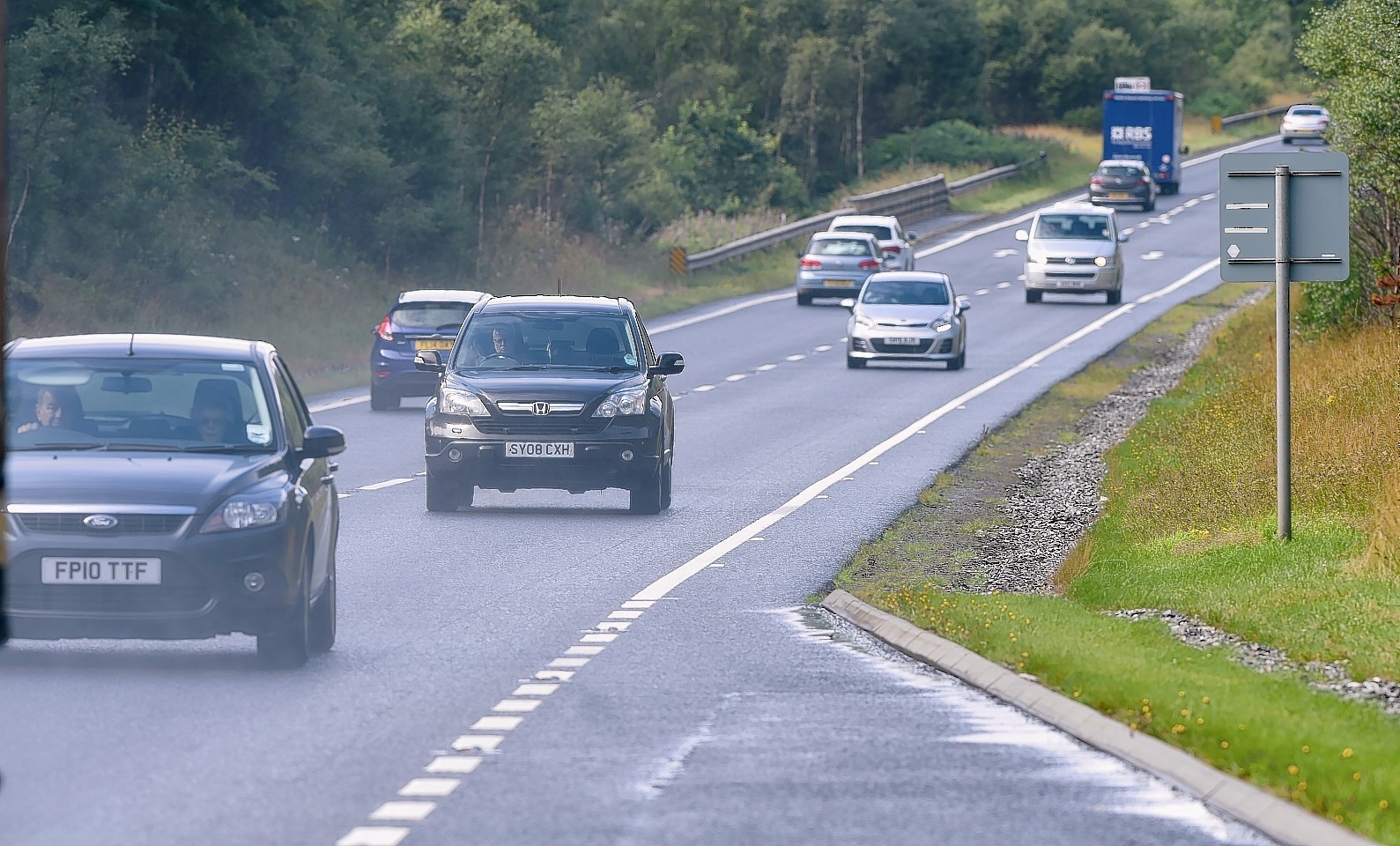 More than 2,000 motorists have been caught speeding through roadworks on a five-mile stretch of the A9 in just three months.
A road safety expert said last night he believed driver "confusion" may be to blame for the number of people breaking the 40mph limit through the Kincraig and Dalraddy dualling works south of Aviemore.
But roads bosses backed the scheme and said 99% of drivers were sticking to the limit, while police blamed a "very small minority who consider they know better".
Average-speed cameras are in place during work to dual five miles of the road.
Figures released to the Press and Journal under freedom of information legislation revealed that a total of 2,072 speeding offences were detected between June 1 and September 23 this year, the most recent available date.
Of these, 1,629 were deemed appropriate for the issue of a fixed penalty notice and 138 have been reported to the procurator fiscal for possible prosecution.
A further 305 had no further action taken, including vehicles where the driver could not be identified and emergency service vehicles.
The statistics represent a considerable rise on figures for the preceding three months between March 1 and May 31, when 1,883 speeding offences were detected in the five-mile stretch.
Neil Greig, policy and research director for IAM Roadsmart – formerly the Institute of Advanced Motorists) – said he backed the use of cameras at roadworks to protect motorists and construction crews.
But he said more could be done to reduce the number of drivers caught speeding.
He said: "For me I would put it down to confusion among drivers to some extent."
Mr Greig said the main camera system being set at 60mph and the roadworks "at another level" of 40mph and the camera systems appearing the same could be the problem.
He said that did not excuse speeding – but said more could be done to make the change in limit clear with increased signage and warnings to drivers.
He added: "For the IAM the best kind of speed camera is one which doesn't catch anyone at all because no one is speeding.
"Clearly, something is wrong where so many drivers are being caught."
The camera system is run by the North Safety Camera Unit.
Manager Arron Duncan said: "I remain extremely disappointed that a significant number of motorists continue to fail to respect this fact and comply with the posted speed limit despite the fact that there is an abundance of signs all along the route advising drivers of the speed limit in place.
"In general terms, however, I must highlight that compliance overall with the speed limit remains high at approximately 99.5% and it is not acceptable that drivers' safety and that of the construction workers is compromised by a very small minority who consider they know better."
He added that it was "disappointing" that the cameras needed to be there at all to maintain safety for the workforce and to force drivers to slow down.
Mr Duncan added: "The ultimate responsibility as always lies with the individual driver to comply with any restrictions in place and those detected speeding to date have clearly made a conscious decision not to do so, and by engaging in such risk-taking have now to deal with the consequences of that decision through our enforcement measures."
The cameras have been in place since the dualling work began in September 2015, although the Press and Journal has previously revealed they were actually switched off for nearly six months at the start of the work due to problems supplying power to the devices and other technical issues.
A spokesman for Transport Scotland said: "Safety is a key priority and the excellent levels of speed limit compliance of over 99% show the safety camera system is delivering its aims in contributing to road worker and driver safety, while improving traffic flow through the works.
"We would like to thank drivers for their patience while the works are being undertaken."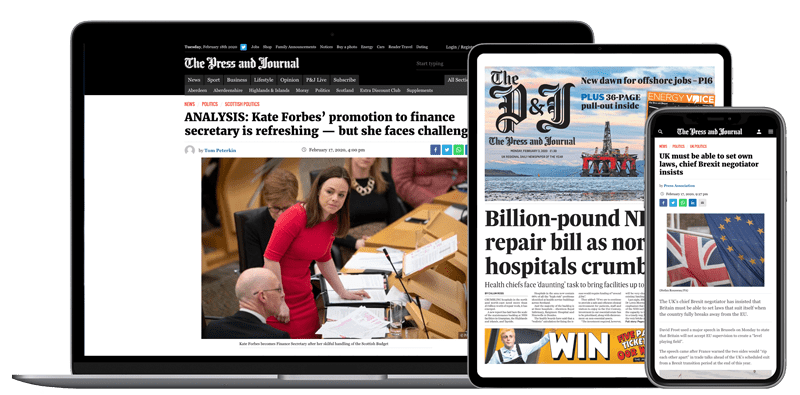 Help support quality local journalism … become a digital subscriber to The Press and Journal
For as little as £5.99 a month you can access all of our content, including Premium articles.
Subscribe