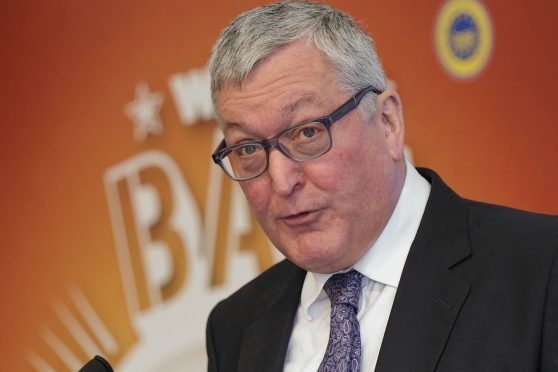 Private talks with an MSP aimed at re-routing a bypass for Nairn have evolved into a public petition.
Farmers and others on the east side of Nairn have pressed local SNP MSP Fergus Ewing to save precious agricultural land while hastening the upgrade. Several hundred people have so far pledged support.
Within the present "preferred" design, the southern bypass would end at Hardmuir, four miles east of Nairn, which varies from a previous proposal by which the bypass would terminate just beyond Sainsbury's.
The preferred route also bypasses Auldearn to the north before ending at Hardmuir which would bulldoze prime agricultural land, according to campaigners who say farms would be driven out of business.
According to the petitioners, that would trigger costly public inquiries and legal challenges, and further delay the bypass.
A group of farm and homeowners presented its case to Mr Ewing, who last nightpeti offered an assurance that the ideas would be taken onboard.
The petition tells the Scottish Government and roads agency Transport Scotland "there is no need to extend the bypass beyond the boundaries of the town."
Mr Ewing said: "I'm advocating that the new alternative preferred route which terminates the bypass west of Auldearn be fully considered.
"It would be quicker to implement as it may avoid a public local inquiry."
Conservative Highlands and Islands MSP Ed Mountain, who had separate talks with concerned residents, said: "The contractor and Transport Scotland need to spend more time listening to the concerns of the people of Nairn so the correct route ensures local residents also reap the benefits of this project."
A spokesman for Transport Scotland said: "We've been progressing essential design and assessment on the Inverness to Nairn stretch since 2013.
"A robust evidence-based assessment included extensive public consultation. We have since taken forward the development and assessment of the preferred option and expect to publish draft orders for the scheme before the end of this year for formal comment."
The petition is online at https://www.change.org/p/fergus-ewing-msp-speed-up-nairn-bypass