Jeremy Clarkson is to film an episode of his new multi-million new online show on the shores of Loch Ness.
The Grand Tour will visit the Highlands early next month as part of a worldwide filming schedule.
The show reunites Clarkson with his former co-hosts on the BBC's Top Gear Richard Hammond and James May and will begin streaming on Amazon Prime later this month.
The studio segments of the show are being filmed in a large tent which is touring the world with the presenters and crew.
It has previously been pitched in South Africa and California as well as in the UK in Whitby.
But it was revealed yesterday that the tent will be arriving in the Highlands for filming between December 2 and 3.
However, the programme makers did not respond when asked for further information about the filming.
Due to the geography of Loch Ness there are very few spaces along its shoreline which would accommodate the sizable tent and other filming equipment.
One possible location is the former home of the RockNess music festival on farmland at Dores at the head of the loch.
However, locals are in the dark about any planned filming.
Dores Community Council chairwoman Ella Macrae said: "It's not something they've told the community council about.
"I've got to be honest I don't watch their programmes but I suppose there will be a lot of people excited about it if it is coming."
The Highland Film Commission also declined to give any further information about the planned shoot yesterday.
A ballot for tickets for the show opened yesterday and will remain open until tonight.
The show is currently filming in Lapland with hosts Clarkson, Hammond and May posting updates on social media.
The trio's previous role as the hosts of Top Gear was brought to an end after the BBC decided not to award Clarkson a new contract.
It followed a "fracas" involving the controversial presenter and a producer on the show after a film shoot.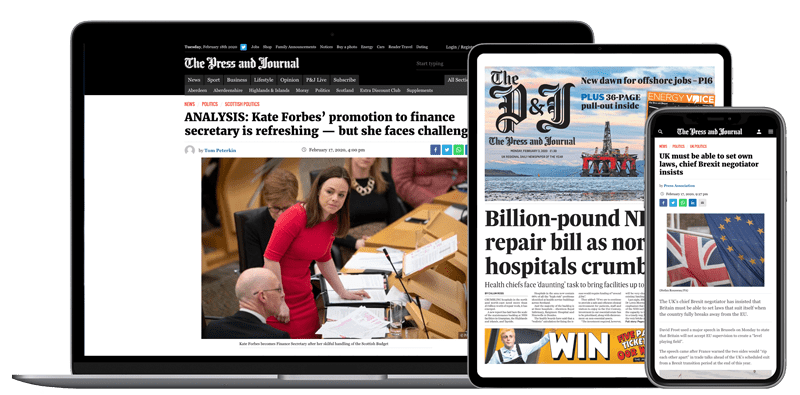 Help support quality local journalism … become a digital subscriber to The Press and Journal
For as little as £5.99 a month you can access all of our content, including Premium articles.
Subscribe