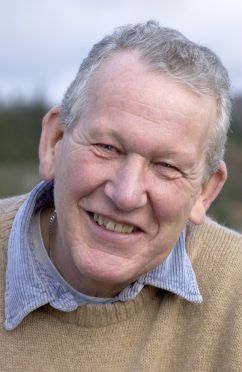 Angling expert and writer and anti-fish farm campaigner Bruce Sandison has died.
Mr Sandison, a former Press and Journal columnist, died peacefully at home in Tongue on Sunday October 30 after a short illness. He was 78.
His funeral takes place tomorrow at St Andrew's Church in Tongue at noon.
Mr Sandison leaves his wife Dorothy Ann and four children, Blair, Charles, Jean and Lewis-Ann.
The long-term salmon farming oponent founded the Salmon Farm Protest Group (SFPG) and the Salmon Farm Monitor, forerunners to anti-salmon farming groups operating today.
Orri Vigfusson, a fellow campainger, of North Atlantic Salmon Fund, paid tribute to him. He said: "The death of Bruce Sandison has robbed the wild salmon of Scotland of one of their most fierce defenders. More than anyone else, Bruce opened our eyes to the perils produced by salmon farming. I remember meeting him in Scotland in the early 1990s and being inspired by the way he had foreseen the destruction that salmon farming was doing to a great many rivers on the west coast of Scotland.
"His pioneering foresight roused the determination of numerous individuals and groups to join and lead a worldwide campaign to make governments realise they should adopt and enforce a green and sustainable fish farming policy. This was a battle to change the techniques of what has become a very powerful industry continues, not just in the UK but in most of the salmon countries throughout the wild salmon's North Atlantic range.
"Bruce Sandison was a prolific and skilled writer who never tempered his complaints against the pollution, sea lice explosions and the adverse effects of mass escapes by fish line- bred for an indolent existence in open sea fish cages. To spread the word he set up the Salmon Farm Protest Group (SFPG) and the Salmon Farm Monitor and used them to promote his continual efforts to protect the marine and freshwater environment.
"Many groups, including the North Atlantic Salmon Fund, followed his leadership in demanding a revolution in fish farming. Accepting that the farms have brought real benefits to rural economies, Bruce supported the idea of relocating the farms to land- based, closely contained locations. He rightly saw that as the one way the industry can carry out its operations in a green and sustainable manner. It would also ensure the preservation of a species that depend for survival upon unpolluted coastal and inland waters and the jobs of people who rely upon that environment for their livelihood."
Mr Sandison called for an independent public inquiry and the establishment of an independent body to regulate the industry as recommended by the Nickson Report. He called for a ban on sea cages near salmon rivers, the prohibition of toxic and carcinogenic chemicals and proper labelling of the products with full disclosure of all chemicals used in the production of farmed fish. These were just a few of his proposals.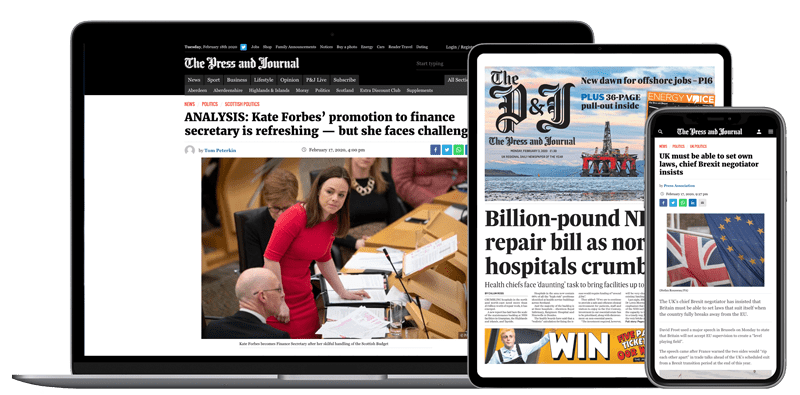 Help support quality local journalism … become a digital subscriber to The Press and Journal
For as little as £5.99 a month you can access all of our content, including Premium articles.
Subscribe