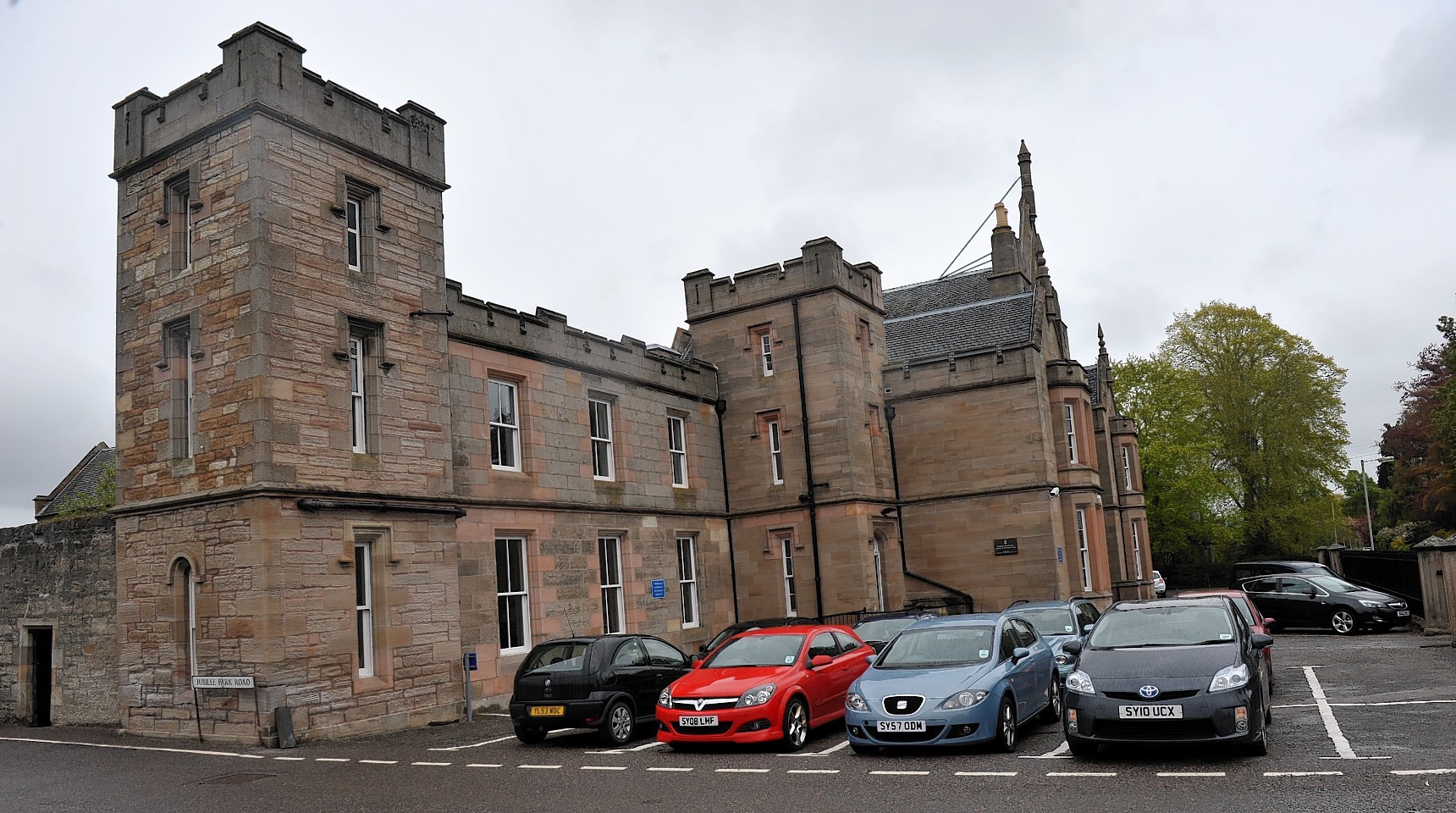 A couple have moved into a former Highland courthouse after being given permission to use it as a home.
Tony Culver and Elise Clay have taken up occupancy of the former Dingwall Sheriff Court.
They obtained planning permission to turn the building into a home from Highland Council – but admit it will be years before they are able to convert the building to their specification.
They are not using the courtroom itself, which will remain untouched even once the rest of the property is transformed.
The Ferry Road building was put on the market last year after hosting its final case in January 2015 before being closed down as a part of a cost-cutting exercise by the Scottish Courts and Tribunal Service.
Mr Culver and Ms Clay have relocated from Kent to undertake the work – which has initially involved putting furniture in some of the rooms and fitting out the former toilets with a shower.
The couple do not have any links with the Highlands, but saw the courthouse as too good an opportunity to turn down.
Ms Clay said: "We're delighted obviously that we now have the planning permission but it's going to be a long time before the project is complete.
"It's going to take a long time and a lot of money but we're really pleased to be able to make a start now."
The couple will need to undertake structural surveys of the listed courthouse and will also need planning permission for any internal changes they want to make.
Ms Clay said they had decided to leave the courtroom untouched to help "preserve the history of the building".
The purchase includes the main building and a number of annexes, including a former police station.
No details of the value of the sale have been made public, although the building was initially put on the market for £63,000.
The original buildings were built between 1842 and 1845, with the police station added in 1864.