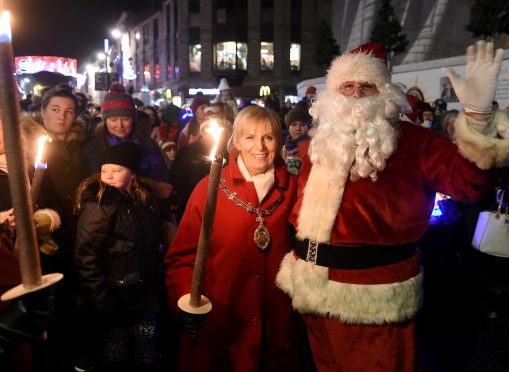 Thousands of people gathered across the Highlands at the weekend for this year's Christmas lights switch-on.
Last night Inverness Provost, Helen Carmichael, led a torchlight procession from Crown Primary School to the Old High Church for a carol concert on the banks of the River Ness – named Ding Dong Merrily Old High.
The Highland capital's Christmas lights were switched on as the parade moved along the High Street, with the crowd pausing five times for a five-second countdown at every set of lights.
Families enjoyed hot drinks and entertainment as they waited for Santa to arrive before the march started shortly before 6pm.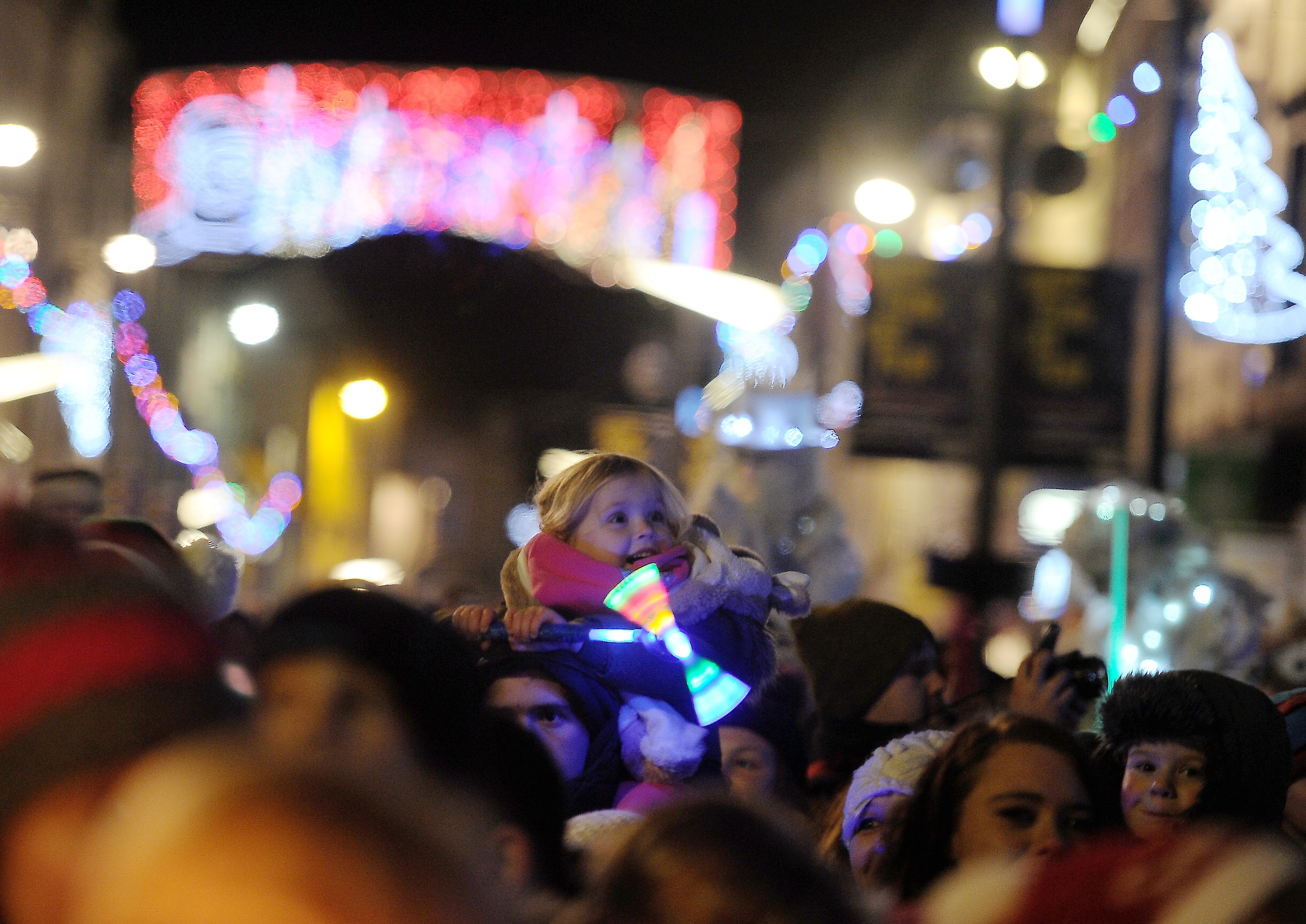 Inverness couple, Robbie and Jill Mathieson, of Scorguie, carried torches along with their children Callum and Eva.
Mrs Mathieson said: "I thought it was good. This is the first year we have been and thought it was a good way to engage the crowds rather than everyone standing about."
Couple Charlie and Amy Brady, of Wimberley Way, were out with their children Alfie, Oscar, Teddy and Henry.
Mr Brady said: "The parade was good. It involves the kids and gives them the chance to see Santa and characters like Minnie Mouse. We'll definitely come back next year."
Tess Damon, 26, had travelled from Melbourne, Australia to visit her cousin Chris Douglas and his wife, Steph, and their children Molly and Sam.
Miss Damon said: "It's been good fun and gets families involved on a cold night."
Provost Carmichael said: "I think starting off at Crown with mums and dads and children all walking with torches gives everyone who has assembled in the High Street an opportunity to see the parade.
"It's been a great night. It's the biggest winter night in the public calendar."
Several thousand people also turned out on Saturday night for the lights switch-on in Oban.
It followed a Santa and reindeer parade sponsored by Bid4Oban to mark the start of the Argyll town's 10-day winter festival.
And surveys showed that the Saturday markets in Oban had the biggest takings ever in the festival's six years.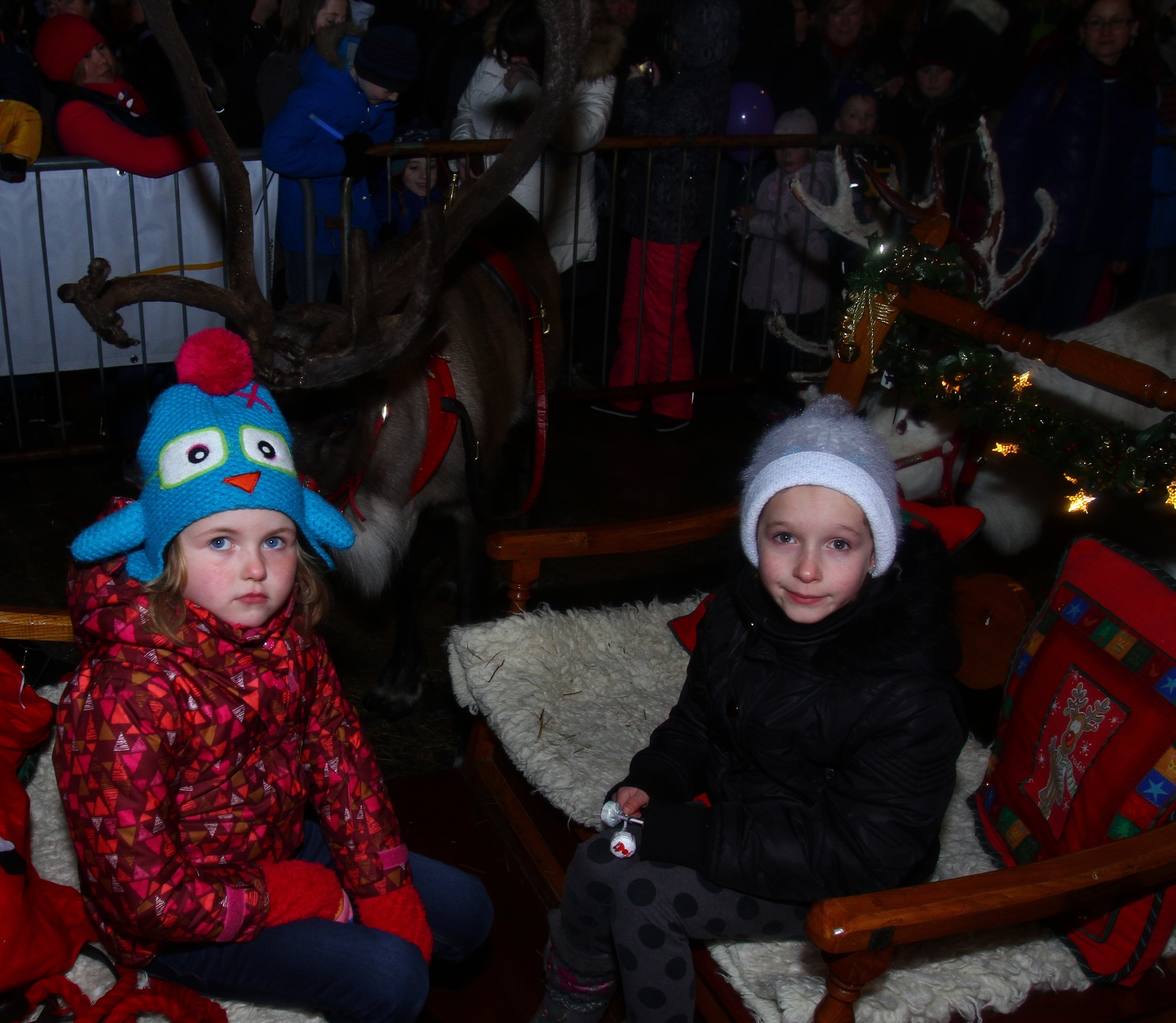 Festival chairwoman Pamela Lockhart said: "A lot of visitors are in town and they are coming to the festival and telling our surveyors that this is the reason they have come. It's been getting bigger and better every year."
New to this year's festival programme was a Clootie Dumpling-making competition which took place yesterday and involved 11 competitors.
Winner Marina Curran-Colthart, of Appin, was delighted having only made her recipe for the third time ever.