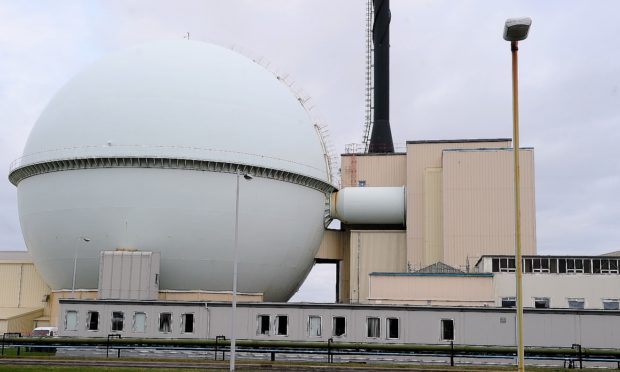 A coalition of unions has warned of industrial unrest at Dounreay amid a dispute over pay.
Members of the GMB, Prospect and Unite have carried out a ballot showing an "overwhelming" rejection of a 1% pay increase at the Caithness site.
Dounreay Site Restoration Limited (DSRL), the company which employs most of the staff working at the former nuclear plant, said the pay offer was in line with increases across the industry and is above inflation.
But the unions said that workers should benefit from an increased profit margin from the site, with parent body Cavendish Dounreay Partnership increasing its profits to £9million each year.
Prospect negotiator Richard Hardy said: "Our members are working hard to decommission the site, yet much of the money this generates is flowing out of Caithness and Sutherland, reducing the economic benefit for the local community.
"Everybody should get a share of the profits, not just the shareholders."
GMB officer Liz Gordon added: "It's our members who have created this profit for the PBO (parent body organisation), and we think it seems only fair and proper that the PBO and DSRL recognise this with a decent pay award, rather than cutting members' take home pay and pocketing the profit."
Sandra Owsnett, the DSRL trade union co-ordinating committee chairwoman, said: "It is our firm belief that the offer of 1% falls far short of members' expectations.
"We do not believe DSRL have made any serious attempts to address members' concerns and this has been made clear during the negotiations."
A spokeswoman for DSRL said: "The pay offer that DSRL has made is comparable to recent nuclear decommissioning industry pay increases and is above inflation.
"We remain committed to engaging with the trade unions and staff but due to the sensitive nature of these negotiations, we are unable to comment further."
The Caithness plant was established in the 1950s as a research reactor site, with the last of its three reactors shutting in 1994.
It is now being decommissioned by DSRL under a contract from the Nuclear Decommissioning Agency, which owns the site.