Preparations are well underway on the shores of Loch Ness for the filming of Jeremy Clarkson's new online show.
Guesthouses and hotels in the Fort Augustus area are rubbing their hands together with barely a bed to be had as The Grand Tour heads to the area this weekend.
The show's studio segments are filmed in a huge marquee which has been touring the world with presenters Clarkson, Richard Hammond and James May.
The tent has been taking shape this week on the outskirts of Fort Augustus at the southern tip of the world famous loch.
Filming will take place later this month with the footage to be used for a show later in the programme's current run on Amazon Prime.
The show will provide worldwide exposure to the small village.
Other locations used for filming the series so far include California, Johannesburg and Whitby on the Yorkshire coast.
Yesterday workers could be seen adding the final touches to the inside of the marquee – but details remain scant on what the filming will involve.
There have not, however, been any signs of the show's stars in or around Fort Augustus.
A resident who lives near the site where the tent has been pitched said locals were in the dark about what has been going on.
She said: "The road has definitely been busier with people going in and out.
"There's also a lot of people going past just to take a look at what is going on as well."
Hotels around the area welcomed the extra business at what can be a quiet time of year for Fort Augustus and the surrounding area – which is a major tourist trap in the summer.
Several businesses yesterday said they were fully booked for the weekend – with crew from The Grand Tour and guests who will make up the studio audience.
The show reunites Clarkson, Hammond and May who previously hosted the BBC's Top Gear.
The Grand Tour began streaming on Amazon Prime last month.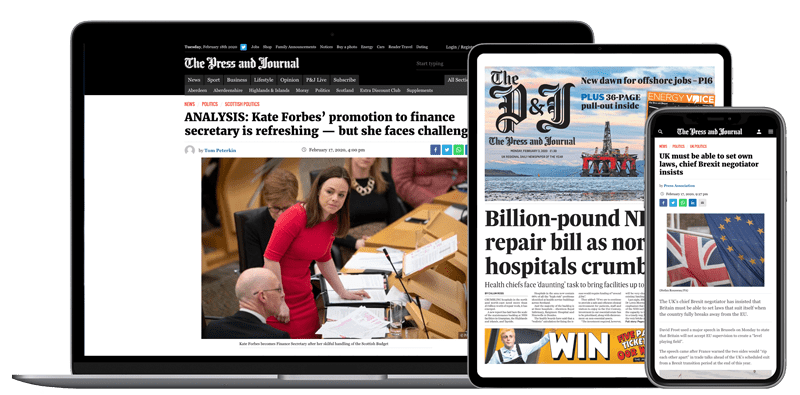 Help support quality local journalism … become a digital subscriber to The Press and Journal
For as little as £5.99 a month you can access all of our content, including Premium articles.
Subscribe