People power has forced bus operator Stagecoach to find a way to keep a "lifeline" morning bus service from Inverness to the far north.
The Press and Journal recently reported that Stagecoach will axe its 9.30am X99 service from Inverness to Thurso and Scrabster as part of a raft of proposed timetable changes which will come into effect on January 9.
But residents in East Sutherland complained because they rely on the X99 service for activities such as doing shopping or going to hospital appointments in Golspie.
And Stagecoach has now recognised that, following a meeting yesterday with the Sutherland County Committee in Golspie, providing an alternative service would benefit those using it.
East Sutherland and Edderton councillor Deirdre Mackay said that she was notified of the bus company's plans to attend the meeting on Monday.
She said: "Stagecoach said they were confident they could find a solution to maintain the morning service.
"I am really pleased that Stagecoach has listened to the community. "They have also agreed to meet and consult every individual community on that route – Helmsdale, Brora, Golspie and Dornoch – and they hope to do that in the coming weeks before Christmas. It's a note of optimism."
Highlands and Islands Labour MSP David Stewart said: "It appears from today's meeting that Stagecoach has listened to passengers who could be affected in Sutherland and it is hopeful that a solution can now be found.
"That has to be good news for local people if the bus company has promised a rethink."
A Stagecoach spokeswoman said: "Following our meeting with Sutherland Area Committee we recognise for the small number of people who did regularly use this service, an alternative would have a number of benefits for them. We have been able to identify an alternative to allow customers to continue to travel north from Inverness to Helmsdale in the mornings through using Service 25 from Inverness to Dornoch before connecting in Dornoch to our X98 service which we will extend to Helmsdale.
"We will be applying to make this amendment with the hope that we can incorporate this into our services from January 9, 2017."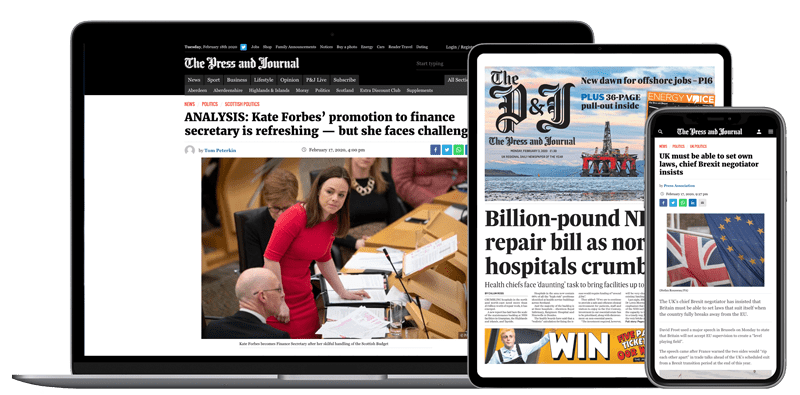 Help support quality local journalism … become a digital subscriber to The Press and Journal
For as little as £5.99 a month you can access all of our content, including Premium articles.
Subscribe