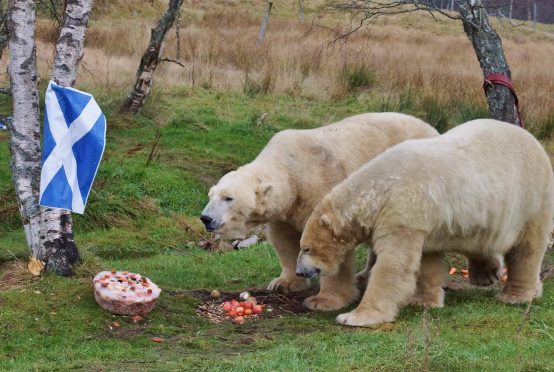 Two of the Highland's best known residents are celebrating a double birthday celebration – with their own unique cake.
Arktos and Walker – the two male polar bears at Highland Wildlife Park – celebrate their birthday's within a week of each other, and both enjoyed a special party yesterday.
The park currently hosts three polar bears – two males and one female – with the two boys having formed a close bond since the arrival of Arktos from Hanover Zoo in 2012.
He turned nine yesterday whilst Walker, the baby of the bunch, turns eight on December 7.
The two bears celebrated with special birthday cakes made from their favourite fish and vegetables, which had frozen into a block of ice.
Vickie Larkin, head carnivore keeper at the park, said: "It's fitting that Scotland's only polar bears should celebrate their birthday in the Highlands on St Andrew's Day.
"Each year we treat our bears to some tasty enrichment to coincide with their birthdays, helping encourage the bears' natural behaviours and providing a fun and educational spectacle for our visitors."
Polar bears are the largest living land carnivore with strong limbs, distinctive white coat and huge paws, which make them able to withstand their extremely cold environments.
In the wild their main food source is seals, but when they are not available polar bears will prey on young walrus, beluga whales and seabirds.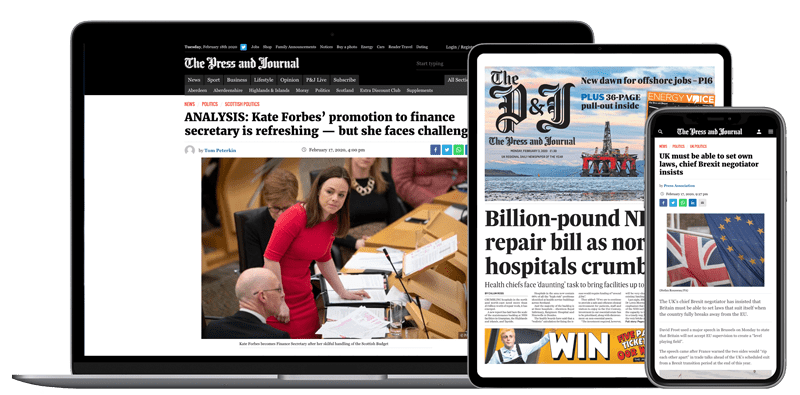 Help support quality local journalism … become a digital subscriber to The Press and Journal
For as little as £5.99 a month you can access all of our content, including Premium articles.
Subscribe