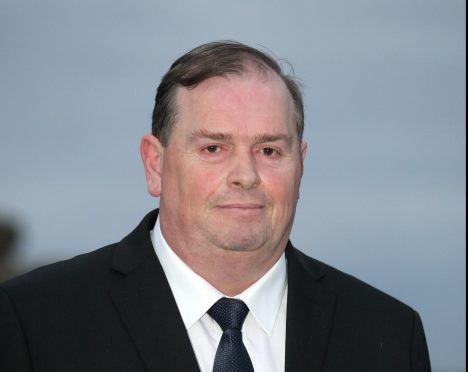 A former manager of two north filling stations avoided a jail sentence yesterday after admitting he embezzled and fraudulently obtained thousands of pounds worth of goods and cigarettes from his former employers.
Paul Martin, 55, got other staff to help him load half a £20,000 delivery of cigarettes into his own car with the excuse they would be delivered to another branch. The consignment never arrived.
He also accumulated almost two million loyalty card points, redeeming them for more than £8,000 worth of goods, including two plane tickets to Mexico.
Martin dramatically changed his plea to guilty on two charges he was facing at the start of the second day of his trial at Inverness Sheriff Court last month.
He had denied embezzling £40,348 worth of cigarette stocks between September 22, 2004 and May 31, 2012.
He also pleaded not guilty to embezzling £37,550 worth of coffee machine takings between 2006 and 2012 and a further £5,916 of vending machine takings.
Martin, of Swordale Crescent, Bonar Bridge, was also charged with obtaining a Nectar loyalty card by pretending to be the owner of Skiach and obtaining £8,748 worth of goods and services.
But before the second day of evidence was due to begin, Martin confirmed he was admitting embezzling an unspecified quantity of cigarettes and fraudulently obtaining the loyalty card.
Sentence was deferred until yesterday for a background report on the first offender.
Sheriff Gordon Fleetwood sentenced Martin to 300 hours of unpaid community work, telling him: "Given your lack of record and previous good character a period of custody would be excessive. But I am left with the impression that you are a dishonest man."
During the first day of his trial last month, a jury heard from former staff members of the stations at Skiach, Evanton and in Huntly, owned by Elgin-based Gleaner Oils Ltd, and their area manager Ian Fraser.
They spoke about a day in March, 2012 when over £20,000 worth of cigarettes were delivered shortly before the government budget of that year.
Ex forecourt attendant Janie Campbell, 50, told the court that she saw Martin and other staff loading up his car with around half the consignment. He claimed they were to be delivered to the sister station Ashgrove near Huntly.
Staff there told the court they never arrived.
Fiscal depute Anna Robertson told Sheriff Gordon Fleetwood yesterday that Martin accumulated 1,749,668 Nectar points which bought him goods from Argos and two flights to Mexico amongst other items.