Tube trains from the London Underground could play a key role in a radical new plan to tackle a stretch of Highland road regularly blighted by rockfalls.
Transport chiefs are giving serious consideration to reclassifying the railway line which runs parallel with the Stromeferry Bypass as a tramway – so that cars and trains can share the same surface.
Bosses at north transport partnership Hitrans have even identified rolling stock which could be used – D78s, which have previously been used on the London Underground.
Highland Council has been puzzling over options to reroute the A890 at Stromeferry for years, especially after a major rockfall in December 2011, which closed the road for four months.
The newly-proposed solution was put forward by Frank Roach, manager of north transport partnership Hitrans.
He said the idea came out of thinking about making best use of the existing situation.
Mr Roach said: "Obviously this is early days and a lot of feasibility work needs to be done but ultimately as far the railway is concerned we should be able to get more services and better dedicated tourist services.
"Ultimately we want more services appropriate for tourists but also meeting local needs."
He said D78s, which have been withdrawn from service in London, would be ideally suited to be converted for the line, which does not require high-speed locomotives.
The council has said that more conventional options to avoid the landslip-prone rock face at Stromeferry would be too expensive for the local authority to shoulder alone.
The local authority's head of infrastructure Colin Howell said he initially thought the tram idea may not work.
But now he is giving it serious thought as a way of solving the recurring problem.
He said: "The issue with the rail industry is that it is a very heavily regulated industry.
"So I thought the opportunities for bringing it forward would be too challenging.
"The reality of it is that trams and cars operate very well together.
"You see it in Edinburgh and other locations and it would work perfectly on the Kyle line."
He said the former underground trains would be attractive because they would be able to run on a hybrid system with on-board battery packs.
Mr Howell said that they still had to get "buy-in" from the rail industry but suggested that it would allow standard trains to be freed up for use elsewhere on the network.
He added: "Not surprisingly for us to deliver a solution for Stromeferry, it would be much cheaper with a tram solution so it's definitely worth putting the effort in to see if it is viable."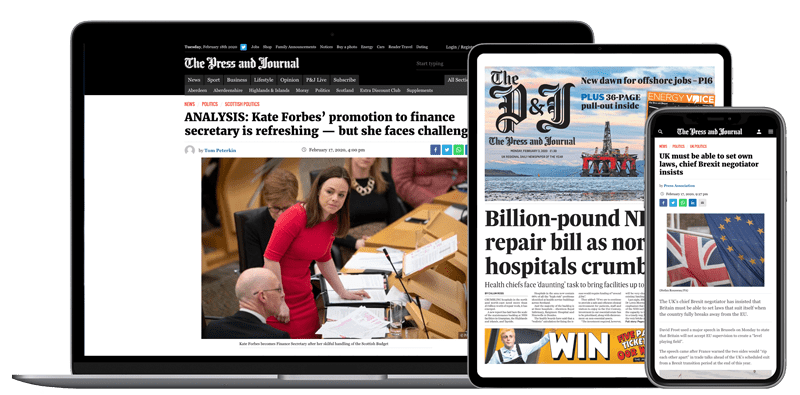 Help support quality local journalism … become a digital subscriber to The Press and Journal
For as little as £5.99 a month you can access all of our content, including Premium articles.
Subscribe