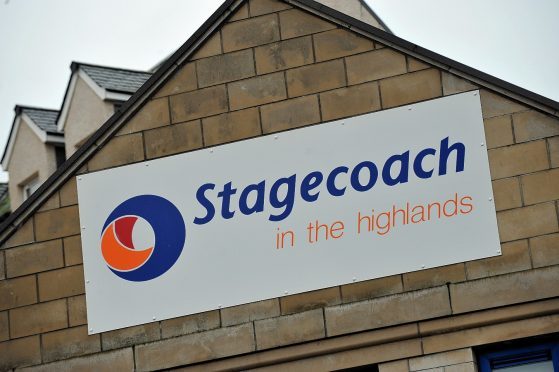 Angry residents in a small Sutherland community could be forced to pay £6 in taxi fares to travel a mile for their daily shopping if a lifeline bus service is scrapped.
From January 9, the 25X service which runs between Inverness and Dornoch will only go as far north as Tain.
And yesterday, at a consultation in Dornoch about the changes, several residents from the hamlet of Camore, about a mile away, said the decision would leave them without a reliable service to get to Dornoch or south to Inverness and Easter Ross.
It is one of a raft of proposed timetable changes by the bus operator for the Highlands which will come into effect from January 9.
It follows general complaints from residents in East Sutherland to scrap the X99 9.30am journey from Inverness to Thurso and Scrabster.
But Stagecoach has since pledged to provide an alternative by using the service 25 from Inverness to Dornoch before connecting to the X98 service.
Last night a spokeswoman for the bus operator said the cut was made on a financial basis after analysis over six months showed less than 2.5 passengers were using the bus between Tain and Dornoch.
She added: "Sadly on this occasion this section of route has not been used adequately and we have taken the decision to rationalise the service between Tain and Dornoch. Connections between Camore and Dornoch however have been maintained through services X98 and X99 which operate seven days a week."
But last night Camore resident June Thomson said the X99 could not be relied on because it is regularly fully booked in advance.
Ms Thomson, 59, of Camore Crescent, added: "The lack of consultation on this is absolutely disgusting, and that's a view shared by us all. About 30 to 40 people turned up today and there would have been more had it not been for people working.
"We would like to see another bus put on in the morning which goes to Inverness so that people can make their hospital appointments, and a bus coming back to Dornoch later in the evening. People will either have to walk, organise a life from someone else or get a taxi, which has to come from Tain because there is no service here."
East Sutherland and Edderton councillor Jim McGillivray stressed that more time is needed to understand the full impact of the service changes on local people.
He added: "It's still in a state of flux and we need to get clarity and get them to rethink things. It's been rushed through and we understand Stagecoach have lost contracts in Caithness and they have had to rethink their service, but at the same time it's a social aspect and it's a lifeline service."