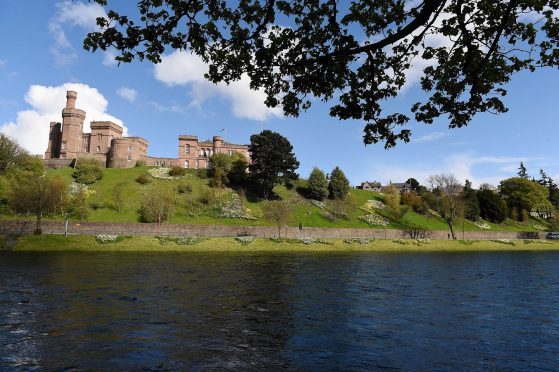 Here are seven stories you may have missed from Inverness Sheriff Court this week.
1. Police searched Inverness couple's home… Found £4k worth of cannabis under the floorboards
A couple who were caught with cannabis worth about £4,000 will be sentenced next month at Inverness Sheriff Court.
Some of the drugs were recovered from a box of herbal tea when police stopped a car being driven by Ricky O'Connell in Balloan Road on May 5.
O'Connell was accompanied by his partner Leighanne Ryan and police sought a search warrant for their home in Carnarc Crescent.
Sheriff Margaret Neilson was told officers then found more cannabis worth nearly £4,000 hidden under floorboards and in other locations in the property.
Fiscal depute Ross Carvel said a notebook which was a 'tick list' for clients from their drug dealing activities was also recovered from the house.
The total weight of the drugs recovered was 523 grammes with a value of between £2,200 and £3725.
O'Connell, 27, and Ryan both pleaded guilty to being concerned in the supply of cannabis resin in Balloan Road and at their home on May 5.
Ryan admitted further charges of resisting arrest on February 21 outside Johnny Foxes in Inverness when she lashed out at police officers with her legs and kicked a police car.
She also pleaded guilty to stealing clothing from JD Sports in Eastfield Way on September 26.
The fiscal then told how Ryan resisted arrest in a separate incident on February 21.
"At 3,10am outside Johnny Foxes she was spoken to by officers who tried to calm her down but she began to struggle with the officers and sat on the ground."
As she was being led to a police vehicle the fiscal said started lashing out with her feet and kicked a police car but it was undamaged. She was also shouting and swearing.
The goods stolen from the sports shop were valued at £155 but Mr Carvel said these were not recovered.
Sheriff Neilson allowed bail to continue for both and deferred sentence until January 19 for background reports.
2. Inverness chef launched "unprovoked attack" on man outside city centre pub
A 27 year-old Inverness man was ordered to pay his victim £200 in compensation after an "unprovoked attack" outside a city centre pub.
At Inverness Sheriff Court yesterday, chef Cameron Sharkey, of Culduthel Road, admitted repeatedly punching Martin Gormley on the head and pushing him against a wall, causing a cut to his eyebrow on January 28 this year.
The incident happened after Sharkey was ejected from the Market Bar. Mr Gormley was outside having a cigarette when he was attacked.
Ordering Sharkey to carry out 120 hours of unpaid work, remain under social work supervision for a year and undertake an alcohol treatment programme, Sheriff Gordon Fleetwood told him: "This was an unprovoked attack on an innocent member of the public going about his lawful business.
"If you do not comply with this order, you will go to jail."
3. Homeless man threatened to stab police officers after barricading himself in charity hostel room
A homeless man set off a charity hostel's fire alarm after staff told him he was being evicted from his room.
Alan O'Neill, 25, admitted a series of offences at Inverness Sheriff Court and was remanded in custody until yesterday for a background report before sentence.
The court heard that O'Neill, of no fixed address, was staying in a room at the Highland Homeless Trust in Church Street, Inverness, and barricaded himself in on September 20.
When police arrived, he initially refused to allow them entry.
Fiscal depute David Morton told Sheriff Margaret Neilson: "He eventually did come out of the room but before he did so, he uttered various threats of violence saying 'If you come near me this time I will stab you'.
"When eventually he did leave the room it was decided by the Homeless Trust staff that he would be evicted and not allowed to return."
But the court was told that O'Neill turned up at the trust offices later that day and was told by staff he couldn't return.
"On hearing that he set off the fire alarm by striking the glass panel." he said.
O'Neill also admitted two charges of stealing fuel worth more than £50 from two filling stations on October 29 at the Esso garage in Longman Road and two days later at the Blackpark Filling Station.
At the time O'Neill had no motor insurance and was on bail.
When O'Neill was again arrested by police on November 4 on another matter, he became "difficult" with police officers, kicked a constable and later tried to bite him on the hand.
He admitted several previous convictions, and pleaded guilty to charges of police assault, behaving in a threatening manner towards police and wilfully and recklessly setting off a fire alarm.
He also admitted two charges of stealing petrol and driving without insurance.
Sheriff Neilson sentenced O'Neill to three months imprisonment backdated to November 7, fined him £300, disqualified him from driving for six months and placed him on a drug treatment testing order and supervision for 18 months,
He was also told to carry out 100 hours of unpaid work.
4. Highland man became abusive towards cops after they woke him up from sleeping outside
A Dingwall man who was twice abusive towards police was given six weeks to complete 10 hours of unpaid work or go to jail.
Lewis Leiper, 37, of the Royal Hotel in Dingwall, admitted a breach of a community payback order imposed earlier this year.
He had admitted a behaving in an abusive and threatening manner towards officers who had found him asleep on a grassy verge near the Millburn roundabout on September 11.
He was sentenced to 80 hours but Inverness Sheriff Court heard yesterday that he had around 10 hours still to finish.
Leiper also admitted a second charge of threatening behaviour towards police in Dingwall's Leopold Square on December 11.
He had been stopped by officers who wanted to search him for drugs.
Sheriff Gordon Fleetwood deferred sentence until February 2 on both charges and told Leiper: "You have six week to complete the order or go to jail."
5. Drunk man who threatened police and hospital staff fined
A 31-year-old Alness man who threatened police and hospital staff in a drunken outburst was fined £600 at Inverness Sheriff Court yesterday.
But Michael Thomson, of Coul Park, was warned by Sheriff Gordon Fleetwood that if he failed to pay any instalments of £20 a fortnight, he would go to jail for 28 days.
The court was told that Thomson was taken to Raigmore Hospital on June 12 after he was injured in a fall at a party.
Fiscal depute Alison Wylie said: "Due to his erratic behaviour, the police were called and leg restraints had to be placed on him as he was lashing out.
"He was also growling and making threats."
Thomson admitted behaving in a threatening manner, shouting, swearing and making aggressive gestures and sounds.
6. First offender fined after punching man in the face in Inverness bar
A 33-year-old first offender was fined £500 and ordered to pay £250 in compensation to the man he punched in an Inverness city centre bar.
Jamie McNee of Highfield Circle, Muir of Ord, admitted assaulting Malcolm Morrison on November 8, 2014, by punching him in the face to his injury.
Fiscal depute Ross Carvel told Sheriff Margaret Neilson that the two men were not on the best of terms and had met in the Market Bar.
Mr Carvel said: "The accused saw Mr Morrison and confronted him before delivering a punch in the face."
Mr Morrison sustained an injury to his mouth which required stitches at Raigmore Hospital and he was left with a small scar.
7. Former homeless man broke into Highland hotel and stole charity boxes
A former homeless man who broke into a Highland hotel and stole two charity boxes was jailed for three months at Inverness Sheriff Court yesterday.
Sheriff Margaret Neilson heard that 55-year-old Graeme Durno had lived a transient lifestyle until last year when he was knocked down by a lorry.
The insurance payout enabled him to buy his own home in Bournemouth. But Durno had raided the Rowan Tree Hotel in Alvie in June of 2014. He denied theft by housebreaking but was found guilty after trial.
Sheriff Neilson heard there was agreed evidence that a glove was found near the scene of the crime with Durno's DNA. A part of a sticker attached to it was from one of the charity boxes.
Durno, of Privet Road, said he had never been to the hotel but had been hill walking in the area the week before and lost his gloves.