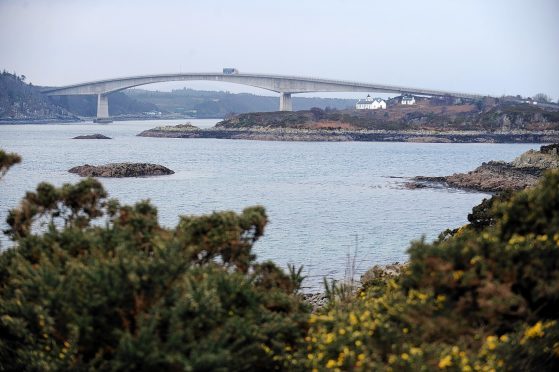 A tourism surge and an increase in local trips have led to the number of journeys over the Skye Bridge soaring by a third in just a few years.
Official figures released to the Press and Journal show the huge rise in daily traffic flows on the island route since 2006.
Local business leaders and politicians hailed the data as "good news" last night, and said it could be partly explained by a surge in visitor numbers to the "jewel in Scotland's crown".
An increased use of the bridge by local residents from the island, the mainland and the Outer Isles, have also been cited as factors.
The most up-to-date Transport Scotland statistics show that average daily traffic flows on the route have risen by 34% from 3,135 vehicle movements in 2006 to 4,194 in 2014.
Shirley Spear, who owns the celebrated The Three Chimneys restaurant at Dunvegan, said there were many factors which explained the figures.
"First of all I would say there is a lot more local traffic. It has certainly made travel so much easier and nobody thinks twice about travelling over to Inverness or wherever now," she said.
"Perhaps more people living on the island, more people coming to the island. People come and go all the time now.
"Secondly I would say there has been an increase in tourism, not just in Skye but all over the Highlands and in Scotland.
"Tourism has increased a great deal because of the effort VisitScotland and the Scottish Government have put into it.
"Also there has been an increase in tourism all year round. It used to be very seasonal."
The Skye Bridge opened in October 1995 and the controversial tolls were scrapped in December 2004.
Skye, Lochaber and Badenoch MSP Kate Forbes said the statistics confirmed the situation seen on the ground.
"These figures reinforce the truth of anecdotes I heard on the Isle of Skye this summer that the number of visitors and residents is increasing," she said.
"Skye truly is the jewel in Scotland's crown when it comes to tourism.
"It's clear that since the bridge first opened and then when the tolls were removed the amount of traffic on the bridge escalated enormously.
"This isn't just visitors during the summer – I think it also indicates that Skye is a very desirable to live and work and more people are choosing to make Skye their home.
"More recently, there's a noticeable jump in 2014, when traffic increased 12%. I think we are still riding the wave that started to climb more quickly in 2014."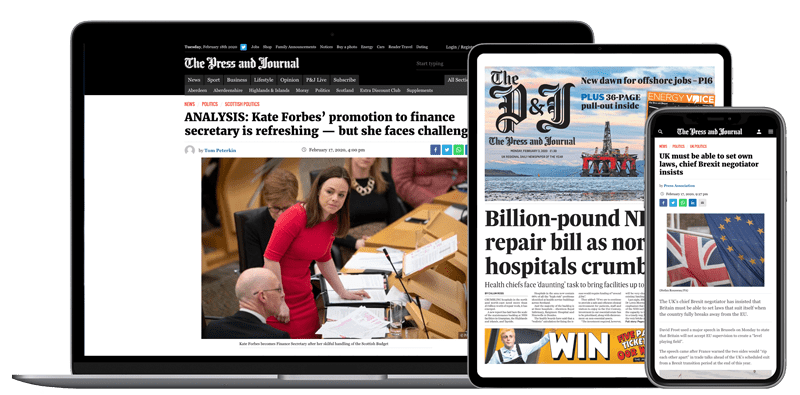 Help support quality local journalism … become a digital subscriber to The Press and Journal
For as little as £5.99 a month you can access all of our content, including Premium articles.
Subscribe