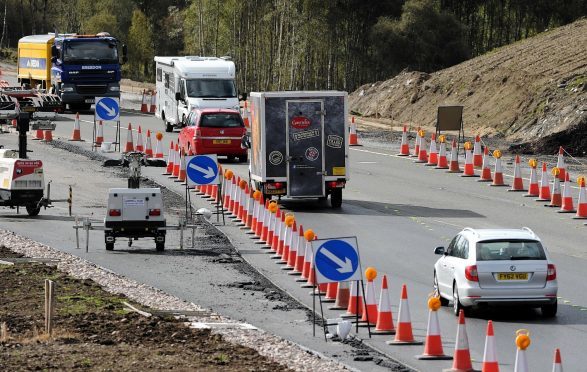 Retaining a 40mph speed limit through dualling roadworks on the A9 during the Christmas holidays has been branded "ridiculous" by a north MSP.
David Stewart has questioned why the limit remains in place between Kincraig and Dalraddy, despite workers having downed tools for the festive season.
The 40mph limit has been in place since work started to dual the five mile stretch in 2015.
Transport Scotland said it needed to be maintained because of deep excavations close to the road for the construction of underpasses.
Mr Stewart, a road safety campaigner as well as a Labour MSP, said forcing motorists to stick to 40mph when nobody is working "sends out the wrong message".
He said: "I have no problem with the speed restriction generally at this location, when workmen are on site and there is road work related activity as it is vital that the workforce are protected.
"That said, I did question at the outset of these works whether a 7.5km (4.6 mile) length of a speed restriction was the best option for managing safety at this location."
"To have motorists travelling this distance at 40mph over a number of days when there is no work ongoing,or staff movements, seems ridiculous.
"Drivers are having to restrict their speed to under 40mph for the 7.5km of roadworks and observe no work ongoing whilst they do so, which send out the wrong message.
"There does not appear to be any reason for the restriction to be in place over the protracted festive period."
Mr Stewart has written to Transport Minister Humza Yousaf about the issue and has urged the Scottish Government to consider a change in approach for future dualling schemes.
A Transport Scotland spokesman said: "The construction of two new underpasses means there are deep excavations adjacent to this section of the road so a temporary 40 mile per hour restriction is required for the safety of road users.
"We have already reduced traffic management during the holiday period and the restrictions still in place will result in an increase in journey time of two to three minutes for motorists travelling between Perth and Inverness.
"Safety will always be our top priority and we would like to thank road users for their continued patience as we continue with these important works, which will allow the new dualled road to open on schedule next summer."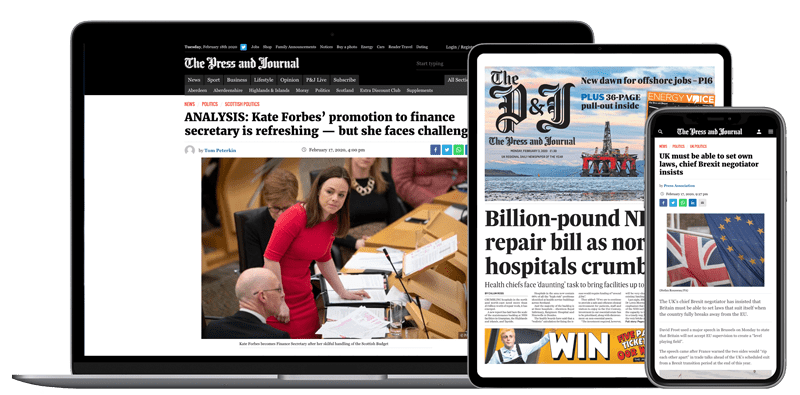 Help support quality local journalism … become a digital subscriber to The Press and Journal
For as little as £5.99 a month you can access all of our content, including Premium articles.
Subscribe