The daughter of a man feared dead in a fire at his Caithness home has paid tribute to her father.
Former teacher and wartime mechanic John Mehlert moved to Scarfskerry on the north coast in the early 1980s.
A fire destroyed his croft in the remote settlement on Wednesday evening.
Fire and police officers have so far been unable to enter the building because of concerns about its structural integrity.
But they believe the 95-year-old died in the fire.
Speaking from her home in Aberdeen last night, his daughter Penny Algie revealed she had spoken to her father just hours before the fire when he sounded "upbeat" and described the beautiful sunset.
She said: "We are really just waiting for confirmation now. You can imagine a lot of horrible scenarios but it's best to remember the best times."
Mr Mehlert served in the Royal Navy during World War II in Chatham Barracks and Lowestoft as a motor mechanic working on ship engines.
After the war he began working as a mechanic before taking a job at the Michelin factory in Stoke on Trent in the early 1960s.
It was here that he first found his love of teaching after landing a role teaching apprentices.
He spent the rest of his career in teaching, first in metal work and then science.
By the early 80s, Mr Mehlert was looking for places to retire to and a move by his daughter Penny Algie to Scotland proved the perfect opportunity.
She said: "My husband was working in the mines in South Africa and we moved to Aberdeen in 1978 to work in the oil industry.
"He first bought the house in 1981 but didn't move in until 1983.
"He just kept looking for a place further and further north, he liked isolation but I think the house prices had a lot to do with it too.
"He loved Caithness and Orkney. He had originally wanted to move to Orkney but it was decided it was just too far."
In 2001 Mr Mehlert was left a widower with the death of his wife Iva but retained the independence he loved so much.
Mrs Algie said: "Lots of people up there knew him although he didn't always know them.
"He had a lot of strong opinions and really liked to keep himself independent.
"But his neighbours were also great with him, they would visit a few times a week at least.
"We had been up about three times in the last two months ourselves."
She added that she had spoken to her father just hours before the tragedy struck.
She said: "He sounded very chipper and upbeat. He said he'd just seen a beautiful sunset."
Emergency services were scrambled to Mr Mehlert's croft at about 8pm on Wednesday evening.
The building has now been fenced off as a police and fire joint investigation continues.
Neighbour Jack Hornell, 69, has known Mr Mehlert for around the last 25 years and tried to ply his part in rescuing him before being beaten back by the flames.
He said: "I knew the layout of the house so I smashed a couple of panes of glass at his bedroom to see if I could see him.
"The fire hadn't got that far into it yet but it was smoky.
"I couldn't see him though and I had to get back, the fire was just too fierce."
Mr Hornell described Mr Mehlert as a "grand old man" and his home as being like "stepping back to the 1940s".
He added: "I would describe him as being an eccentric, well-educated sort of man.
"He knew a lot about everything. We used to call him the professor because he knew so much."
Police have said there does not appear to be any suspicious circumstances, though inquiries are ongoing.
Inspector Nick Clasper said it will take "considerable time" to gain access to the property.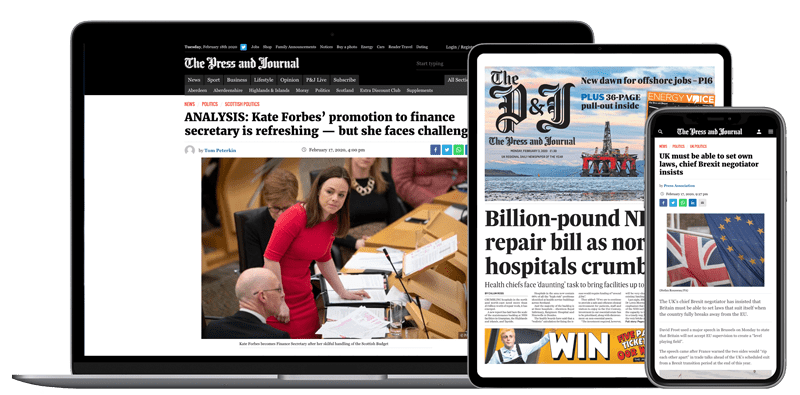 Help support quality local journalism … become a digital subscriber to The Press and Journal
For as little as £5.99 a month you can access all of our content, including Premium articles.
Subscribe