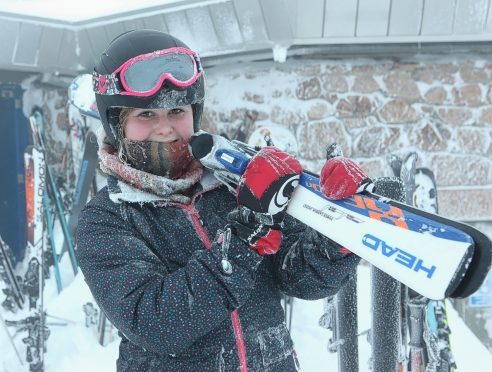 Snow sports finally returned to Scotland's slopes at the weekend as a few hundred hardy skiers and boarders packed onto the limited runs available.
The season has been very much stop-start so far – and in the case of Glenshee not even begun – with the relatively mild winter and gales hitting operators.
Until last week there had been so little snow on the hills that Scotland's five ski resorts had managed only a couple of weekends of winter sports between them since November.
CairnGorm Mountain near Aviemore, Glencoe, Nevis Range in Lochaber and The Lecht in Aberdeenshire all however opened at the weekend for limited skiing and boarding.
Glenshee did not have enough snow for winter sports but offered sledging.
"It's five degrees and pretty wet with little snow. We're keeping our fingers crossed it will change," said a spokeswoman for Glenshee.
The Lecht welcomed "a few hundred" enthusiasts but also said rising temperatures were making it a slushy season.
"The snow comes but then, soon after, so do rising temperatures," said a spokeswoman. "The snow we had the other day was also stripped away by the wind. It's a stop-start season and we're just taking each day as it comes."
Nevis Range said the lower runs have a thin layer of "skier packed powder on no base." Glencoe was restricted to its Poma run.
CairnGorm Mountain had wet snow with drizzle and limited runs but was hoping for more snow and colder temperatures later in the week.
One skier to enjoy the misty slopes on Saturday was Jill Morrison, 20, from Nairn.
She said: "It was a bit frightening skiing in the mist to start with but once you got your bearings it was okay. The snow is actually in really good condition and the skiing was great."
In one of the earliest starts to the season CairnGorm Mountain and The Lecht welcomed a limited number of enthusiasts in November only for warming temperatures and strong winds to call an early halt to fun on the slopes.
Despite the numbers using Scotland's ski resorts going downhill last winter – almost 23,000 fewer hitting the slopes – the sport still generated £21million for the rural economy.