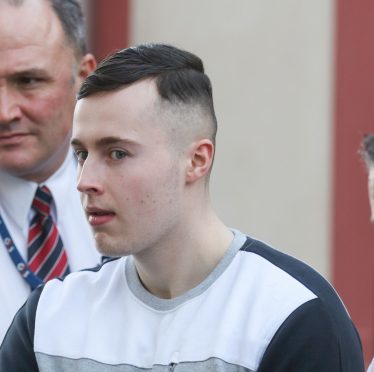 A 22-year-old Inverness man was jailed for 18 months yesterday after a courtroom incident.
On June 27 last year, Perth prisoner Jay Mitchell was imprisoned for attacking G4S staff in the cells at Inverness Castle. Two other men were also involved and have been dealt with.
But minutes before the custodial sentence was passed, Mitchell, who has Elgin and Inverness connections, was again involved in a violent confrontation with the security men.
They believed Mitchell had a knife or a blade with him. Although Mitchell denied it and showed them a lighter, protocol demanded the staff strip search him to confirm the existence or otherwise of a weapon, Inverness Sheriff Court was told yesterday.
However, fiscal depute Roderick Urquhart told Sheriff Gordon Fleetwood that the security personnel put on appropriate protective clothing and entered the cell.
Mr Urquhart said: "When three staff approached the cell, he was given a chance to surrender the weapon. He did not hand anything over, refused to be searched and held up the lighter.
"The three then entered the cell one with a shield and two others attempted to take hold of Mitchell's arms. He began throwing punches, landing three on one helmeted member of staff.
"He punched another on the throat before he was restrained, held down on a bench and searched. Only the lighter was recovered.
"As the three men left the cell, Mitchell threw a punch at the helmeted officer and then seized the back of it and pulled it off.
"As a result, one officer had two scratches to his left eyebrow, blackening of both eyes and a painful reddened nose. Another had redness to his throat and the third two scratches to the back of his head, a scratch above his right ear and a swollen lower lip." Mr Urquhart went on.
Defending, Graham Addison told the court: "The question of a blade was raised by those looking after him. He told them he only had a lighter.
"It was clear for a time that he was going to be forcibly searched as they were entitled to do. But no young man likes being strip searched and he reacted in anger at this perceived injustice. The injuries incurred were only minor.
"During a five year period, he was sent to 82 months in detention and up until he was 21, he has spent a total of 124 months in custody."
Sheriff Fleetwood told Mitchell who admitted three charges of assault whilst on bail: "The seriousness of these charges arise from where they occurred and the people involved who were only doing their job.
"I have a duty to protect all court users."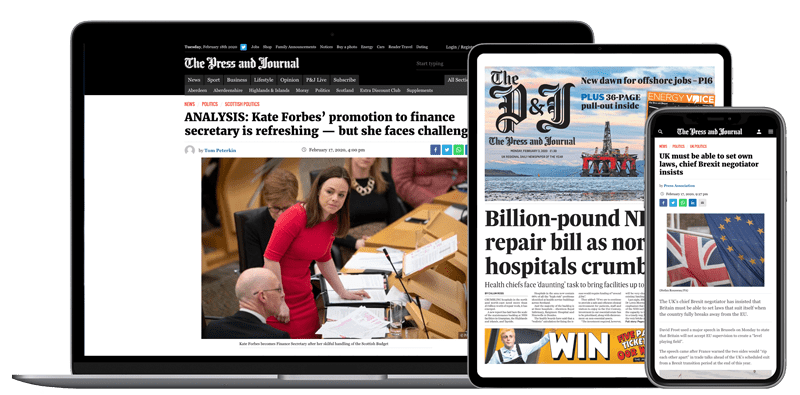 Help support quality local journalism … become a digital subscriber to The Press and Journal
For as little as £5.99 a month you can access all of our content, including Premium articles.
Subscribe