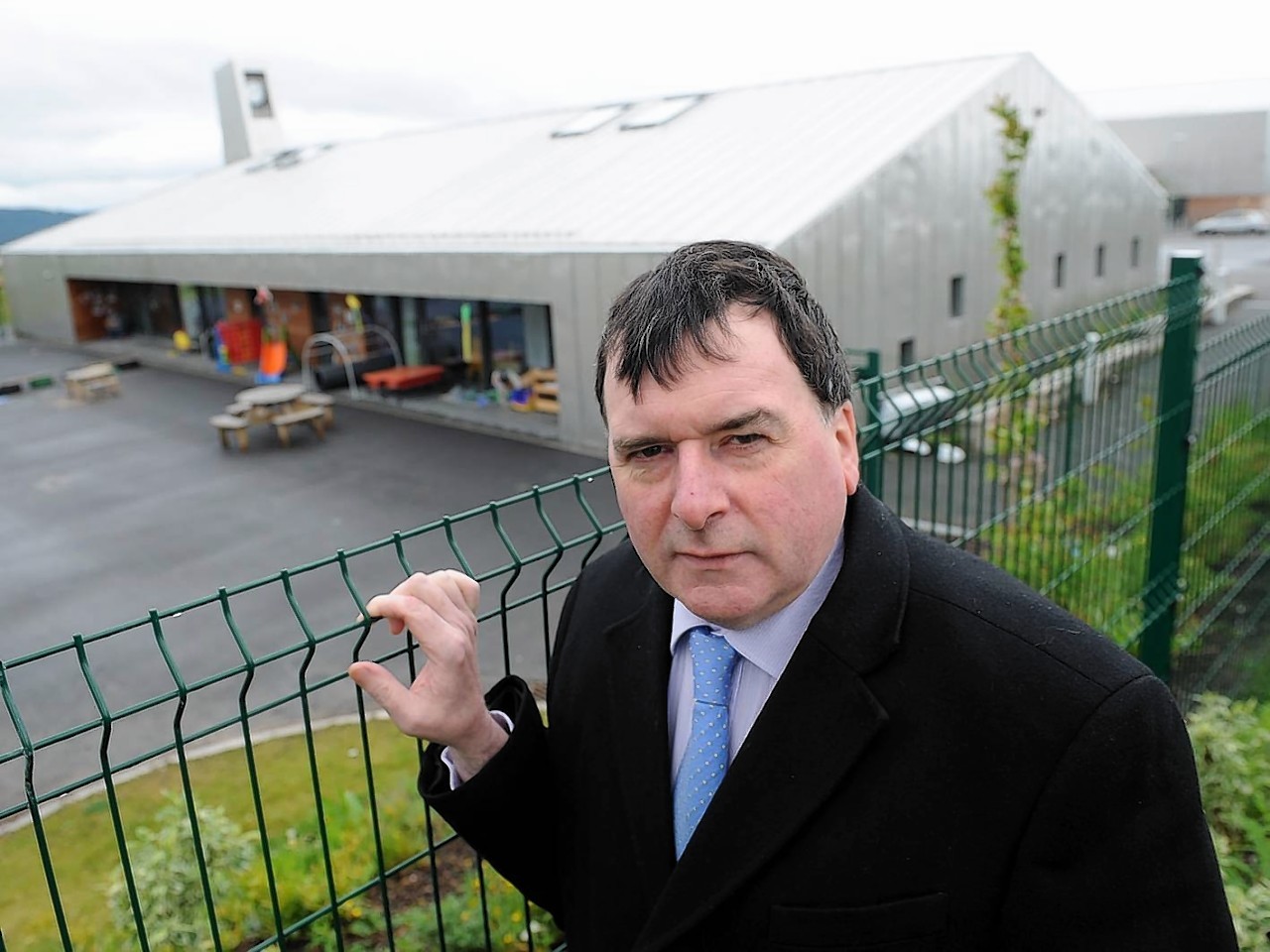 Council chiefs have come under pressure to dump a wish list of major leisure projects and channel the cash into education after it emerged pupil numbers in eight primary schools in Inverness will be capped this year.
Last year, five junior schools in the city had a maximum roll imposed for the 2016-17 session – and Highland Council yesterday revealed that figure is up for the next academic year.
Caps on all five of the Inverness secondary schools will be lifted in August, but councillors pointed out that they are all over-subscribed for future years.
And now, it appears they will suffer a population "bulge" when pupils from the capped primaries graduate to senior school.
Based on population projections, the primary caps will be applied to eight schools – Kinmylies, Duncan Forbes, Smithton, Merkinch, Hilton, Holm, Lochardil and Milton of Leys.
Existing limits at Cradlehall and Inshes will, however, be lifted as forecasts suggest a gradual decline for those two.
A spokeswoman for the council said: "We'll do our best to accommodate all pupils in their preferred choice of school with priority given to children within a catchment area and to siblings of pupils."
SNP councillor Ken Gowans, however, warned the overcrowding could worsen considerably before it improves.
"This has been on the cards for a decade and not restricted to schools. We're also severely lacking in community facilities," he said.
"Milton of Leys primary is five-and-a-half years old and has been over-subscribed for three years. We had the opportunity to build extra classrooms but didn't explore that fully.
"We cannot continue to build homes at the rate we are without the infrastructure."
Mr Gowans cited three projects that could instantly be shelved – a £38million city sports complex, a £7.7million swimming pool for Aviemore and £5million contribution for a new Glenmore outdoor centre.
"In Inverness, we're one high school short and probably two annexes for Charleston and Culloden academies," he said. "A high school is anywhere between £35million and £50million.
"We need to build at least two primary schools in Inverness over and above what's already planned.
"How can we afford a £44million velodrome when we don't have the necessary schools?"
He said legal advice he and Inverness South colleague Jim Crawford were given by planning officials was that calling for a suspension of city house building pending essential infrastructure would not be "competent."
Answering a complaint from Mr Gowans that the latest information was published the day after a committee meeting, education director Bill Alexander said: "Capping is not a governance issue. It's an operational matter that requires to be managed."
Council data suggests the roll at Inverness Royal Academy will be over capacity within three or four years, rising to 161% by 2030 while Culloden Academy, at 120%, could rise to 154%.
A 2016-17 cap on all S1, S2 and S4 classes in Inverness secondary schools is to be lifted in the summer.
Education chairman Drew Millar said: "It was explained in fairly simple terms at Thursday's committee that the service was in the process of re-prioritising projects.
"Meetings will follow with Inverness members to allow them to prioritise projects in their wards."
Budget leader Bill Fernie said: "We're very aware of the needs for education provision. Additional schools are likely to be required in a number of locations.
"Simply removing projects from the capital programme is not sensible.
"For example, the sports hub, if removed, would immediately put us in the position of losing £8million on offer from SportScotland.
"Schools are always a top priority and we need help from Scottish Government to do this."
A Scottish Government spokesman confirmed earlier this week that Highland Council had made no formal request for extra school funding but that such a plea would receive its full consideration.