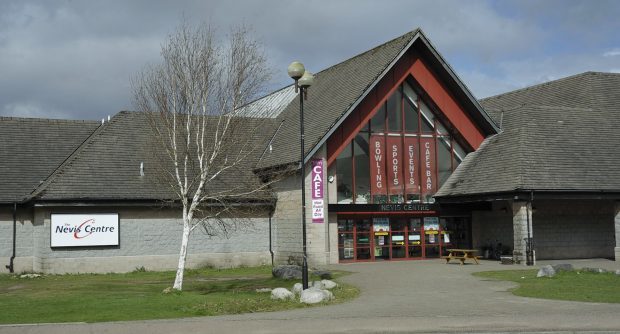 A councillor has warned that urgent repairs are needed at a major Highland venue if it is to thrive rather than be at risk of closure.
Serious problems have started to emerge at the Nevis Centre in Fort William – particularly with the roof which has sprung several leaks.
The centre hosts concerts, cinema and theatre performances as well as acting as a venue for private functions and various other events.
It is also preparing to be a key venue at this year's Royal National Mod, the largest annual celebration of Gaelic culture, due to be held in Lochaber in October.
The property is owned by Highland Council and leased to Linnhe Leisure, which operates the venue on a not-for-profit basis.
The charity has major plans to improve and enhance the facility over the next few years
But there are fears that structural problems could hold back the venue if they are not immediately addressed.
The charity has now applied to the council for a £250,000 grant from the authority's capital discretionary budget to make urgent repairs.
In total, the work is expected to cost around £794,000 over the next two years, with the centre seeking funding from other sources such as the Leader programme.
Local councillor, Ben Thompson, will argue the case for the application when it goes before the council's resources committee on Wednesday.
He believes the Nevis Centre has the potential to become an "Eden Court for the west Highlands" – but warned the facility could struggle to survive without immediate action.
He said: "It is a venue with a bit of everything and it is so important to the community.
"However, it is about 25 years old now and it has little, if anything spent on the building.
"Anytime you walk through now, there are half a dozen to eight buckets around because the roof leaks so badly.
"The board is doing a great job and have set about revitalising the centre, making it as self-sufficient as possible.
"However, there's no point in all of that if the roof leaks, so it is so important that they get support."
The work would also include fitting solar arrays to the roof in order to make the building more energy efficient in a bid to save money.
The first phase of work includes upgrading the existing foyer.
If successful in securing funding, the immediate work would be carried out in time for the Mod in October.