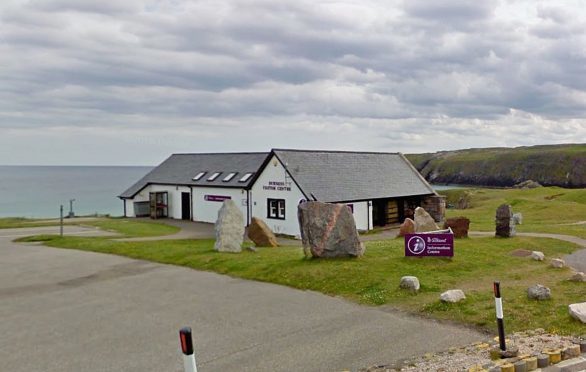 Two remote tourist information centres on a booming visitor route are facing closure after a massive increase in rent.
VisitScotland said it could not meet the demands being made to triple the length of the leases, which had also been greatly increased in rent.
Community leaders claim that they are being held to "ransom" by the landlords who they say are trying to cash-in on the popularity of the North Coast 500.
Dorset-based businessman Michael Bonham Cozens and his wife Eve bought the centres at Durness and Lochinver out of "sentimental" reasons after exploring the coast on a sailing trip.
They have owned the centres for 12 years but their move to seek a nine-year renewal for the licences has been dismissed by VisitScotland – who say it was not in the taxpayers' interest to commit to such long periods.
The Durness lease with the tourist body ends next month and Lochinver's term comes to a finish in May.
Mr Bonham Cozens, 85, said: "I am looking for somebody who can operate a vibrant commercial business and provide a tourist centre as part of that business.
"I have served notice and I am advertising the properties and I have had good interest. I have no connection with the area but I bought them out of sentimental reasons having sailed in that area."
He added: "Interest will be welcome from any business or organisation that thinks they can make a profitable occupation of the premises. This, of course, includes Visit Scotland and the Highland Council. As with all commercial leases being offered, all is subject to negotiation."
Sarah Fuller, chairwoman of Durness Development Group, said: "Those centres are vital to the area. More and more people are coming but face having nowhere in the whole of North West Sutherland to help inform them centrally of what is available locally.
"Also a lot of community assets are in those buildings. It is a real worry."
A spokesman for VisitScotland said: "It is regrettable that we have been unable to reach a positive outcome regarding the leases of our iCentres in Durness and Lochinver.
"We have co-operated with negotiations and offered a 3+1 year lease extension at the increased rent proposed by the landlord. The landlord has since changed the terms and we cannot accept his new requirement of a nine year lease agreement with no lease break, which does not represent good value for money for the public purse.
"We are therefore now exploring alternative options – in consultation with local groups – for the provision of visitor information in Durness and Lochinver."