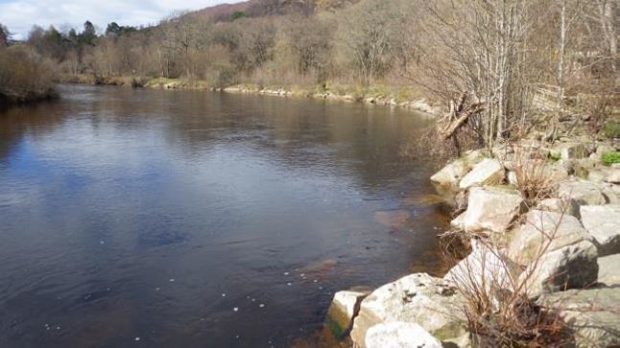 David Kerr
A side channel on the River Spey near Aviemore is being reconnected in an effort to increase biodiversity.
The river's endangered freshwater pearl mussels as well as highly sought after salmon are expected to benefit from the project.
The 1,600ft channel was blocked off roughly 50-years ago to reduce flood risk and erosion damage to nearby properties on Dalfaber Road.
Water only enters the channel when the Spey is in spate – and when the river is at its normal level the side channel stagnates.
This creates an unpleasant smell for nearby residents – and also has also led to a loss of habitat for pearl mussels and fish.
Sue Marrs, Pearls in Peril project manager for Scottish Natural Heritage, said: "Restoration of this important former part of the River Spey will bring many welcome benefits.
"As well as contributing to our wider efforts to protect the largest pearl mussel population in Europe, the work will help the local salmon and trout populations, and at the same time improve the village of Aviemore."
The Spey supports one of the largest remaining freshwater pearl mussel populations in the world, estimated at up to five million.
However, recent monitoring by SNH suggests that the Spey freshwater pearl mussel population has declined significantly, partly through illegal persecution.
John Grierson, chairman of Aviemore Community Council, said: "We are pleased to see this project underway.
"The re-opening of the back stream will not only improve the habitat for a rare species, but will have a knock-on effect for nearby residents who should no longer have to put up with smelly, stagnant water at the bottom of their gardens."
Liz Henderson, of the Spey Catchment Initiative, added: "This project is a wonderful opportunity to improve a degraded habitat vital for protected species, whilst also improving the environment for local residents."