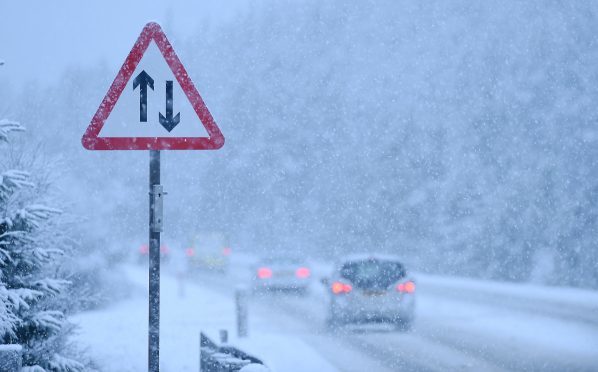 Temperatures in parts of north west Scotland were expected to drop as low as -10c last night.
And some sleet and snow was being forecast for the Highlands, as police re-issued winter driving advice following a series of collision across the north.
A yellow weather warning for snow was in place for the Strathclyde area today – however the Met Office did not expect conditions in the Highlands to be as bad.
Around 8.30am yesterday six vehicles were involved in two separate collisions between North Kessock and Tore on the Black Isle. Two vehicles required recovery. No-one was seriously injured and police directed traffic until recovery was complete.
There were also minor collisions reported in Orkney and Shetland following overnight wintry showers.
Inspector Neil Lumsden, Trunk Road Policing Unit, said: "Similar to other collisions in recent weeks, we believe a contributory factor to be the presence of a low lying sun, causing reduced visibility for drivers.
"Once again it is fortunate no-one has serious injuries but these collisions resulted in disruption on a main road during the busy morning period. It is also important to remind drivers of the importance of driving to the road conditions and adjusting their speed accordingly."
He added: "In situations of reduced visibility drivers should reduce their speed and extend the distance between them and the vehicle in front. This will not only give them sufficient time to react to what is happening in front of them, but allow then to extend their braking distance so the driver behind also has time to respond."
Grahame Madge, spokesman for the Met Office, said: "North West Scotland could see temperatures down to -10C overnight in extreme locations.
"Elsewhere, away from that, conditions are a lot better. Any snow that may be around will fall at higher levels and will fall as sleet as conditions warm."
He said that while Inverness, Caithness and Sutherland would be cold today, any precipitation would be likely to fall as rain rather than snow.
Mr Madge said: "It looks like there will be some light rain showers in Inverness on Saturday, mingled with a little bit of sunshine.
"Sunday will be overcast and maximum temperatures for the weekend will be round about 4oc. Overnight it might be a bit colder than that.
"The best of the weather over the weekend will be west of the highlands as conditions look generally better away from the prevailing uwind."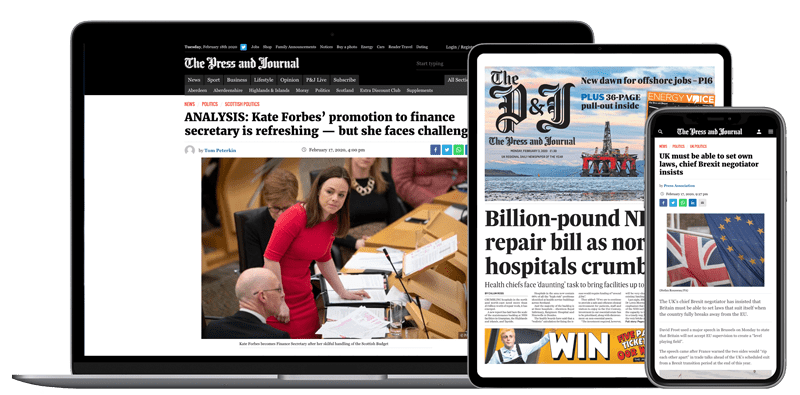 Help support quality local journalism … become a digital subscriber to The Press and Journal
For as little as £5.99 a month you can access all of our content, including Premium articles.
Subscribe