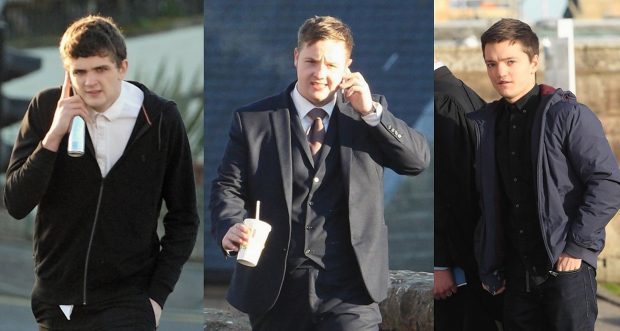 Three men injured eight children in a "drive-by" air pistol shooting at a Black Isle beach, a court heard.
The youngsters, all under 16, were left bleeding, scratched and frightened as the laughing trio took pot shots at them from a car.
Grant Mightens, 21, Alexander Maciver, 19, and 18 year old Callum Dingwall appeared at Inverness Sheriff Court yesterday and admitted assaulting the group of boys and girls with four air pistols at Rosemarkie.
Fiscal depute Michelle Molley told Sheriff Margaret Neilson that the accused kept firing as the group of youngsters tried to get away.
"Mightens drove in his car and pulled up beside them, three windows were lowered and Maciver and Dingwall began firing at them again. Each had an air pistol and Mightens had one in each hand.
"Mightens then drove away."
The offence happened about 5pm on April 21 on Rosemarkie beach as the children were walking along the popular tourist route.
The trio admitted repeatedly firing air pistols at them to their injury.
None of the injured required hospital treatment but had minor bleeding, scratches and marks on their legs, arms, chest and back.
Ms Molley said that one of the victims had mistakenly shouted at Mightens, thinking he was a boy he knew from school.
"When they realised Mightens was not who they thought he was, they began to laugh at this. Then as the groups passed each other, the three accused began pointing pistols at the group and began firing, laughing while they were doing it.
"They then reloaded by a bench on the beach. Police were informed and Mightens was traced in his vehicle later that evening. He told police "is this over the BB gun?
"The other two later surrendered themselves to police."
Ms Molley said the pistols were all carbon dioxide powered , designed to discharge brass or lead coated ballbearings.
"They are firearms for the purposes of the Firearms Act." she added.
Mightens, of Upper Docharty, Dingwall, Maciver, of Peffrey Road, Dingwall, and Dingwall, of Obsdale Road, Alness, will be sentenced next month.
All three defence lawyers reserved their comments until sentencing, which was deferred until March 9 for background reports.
Sheriff Margaret Neilson said: "I will allow bail to continue – meantime – but no-one should under-estimate the seriousness of this charge."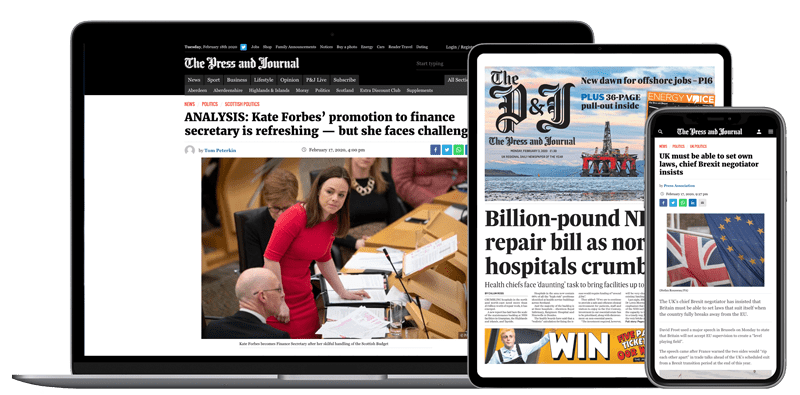 Help support quality local journalism … become a digital subscriber to The Press and Journal
For as little as £5.99 a month you can access all of our content, including Premium articles.
Subscribe