Renewables like wind, hydro and biomass are the country's largest source of power.
Onshore wind provides the bulk of that capacity cheaply, predictably and alongside a whole raft of other social, environmental and economic benefits.
The sector employs 5,400 people across the country, from the central belt to the Borders, Highlands and Islands. These are skilled jobs which bring prosperity and investment to communities where opportunities for this type of employment would otherwise not exist.
Wind power is popular, too.
The most recent UK Government figures, released last autumn, show that a record high of 71% of people support the use of onshore wind.
Onshore wind is also supporting a thriving supply chain of businesses across Scotland and, of course, plays a large part in displacing over 13 million tonnes of greenhouse gas emissions from our power sector each year.
These important infrastructure projects are subject to Scotland's robust planning system, meaning developers must consult with local people and complete years of environmental monitoring before even submitting an application to build.
Onshore wind is also bringing investment to communities across Scotland, with voluntary community benefit payments of £10 million a year being made by onshore wind developers to good causes close to their sites.
For example: Stroupster Wind Farm in Caithness contributes £149,500 every year (index linked) for the operational lifetime of the wind farm to a community fund which has so far been used to repair community halls in Freswick and Canisbay and provide a bus to take pupils from a remote village school to swimming lessons in Wick.
It's also important to remember that onshore wind, along with solar power, is now one of the cheapest forms of new electricity generation.
In short, onshore wind is doing what it is supposed to do: harnessing our weather to generate cost-effective, clean electricity alongside an impressive list of additional social and economic benefits.
Lindsay Roberts, Senior Policy Manager at Scottish Renewables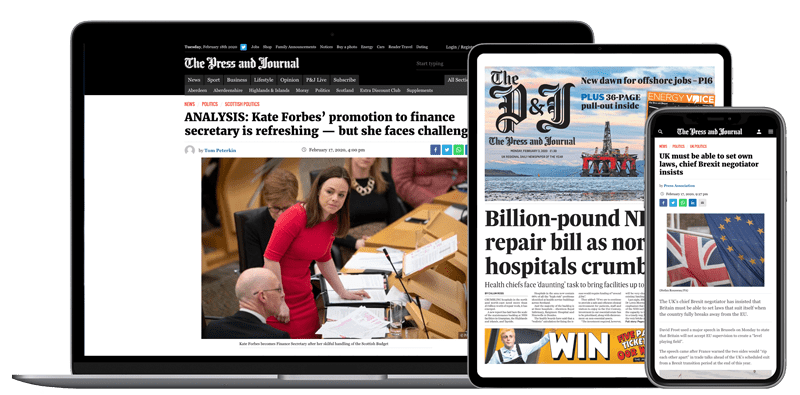 Help support quality local journalism … become a digital subscriber to The Press and Journal
For as little as £5.99 a month you can access all of our content, including Premium articles.
Subscribe