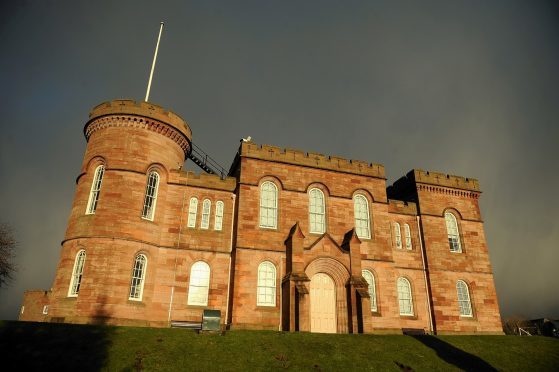 A delivery driver was so angry at being suspended from work that he reversed his car into his boss's pick-up truck and a colleague's vehicle.
Marek Bocian, of High Street, Grantown-on-Spey, appeared from custody at Inverness Sheriff Court yesterday and admitted maliciously damaging the two vehicles.
He also admitted behaving in a threatening and abusive manner and struggling with police officers who had come to arrest him.
Bocian had been due to make two previous court appearances in March and November but failed to turn up.
The court heard a warrant had been issued for his arrest and in January he was remanded in custody for his appearance yesterday.
Fiscal depute Geoffrey Main told the court that the offences happened on March 8 near a car park used by Miller's of Speyside in Woodlands Terrace in Grantown.
Mr Main said: "His employment was suspended due to a dispute over his tachograph. He was angry and left to get into his car.
"He deliberately reversed his vehicle and struck two other parked cars, one owned by a fellow employee and the other – a black pick-up – owned by the manager of the premises."
"Police were called and tried to speak to him. But he was unco-operative, becoming aggressive, shouting and swearing and struggling with officers."
Defence solicitor Laurajane Macnaughton said: "He has been remanded in custody for three weeks as a result of failing to appear and it is an experience he does not wish to be repeated.
"He has a new job as a delivery driver and he tells me that is still open to him. On the day in question, there was an argument regarding the weight of a load he was due to deliver and he was suspended.
"He flipped and now regrets his actions which were not premeditated.
"His employers withheld the wages and holiday money which was due to him as compensation for the damage."
Fining Bocian a total of £600, Sheriff Iain Duguid told him: "I have the power to disqualify you from driving for using a motor vehicle in the commission of this offence.
"But if I do, you will not be able to return to your employment."