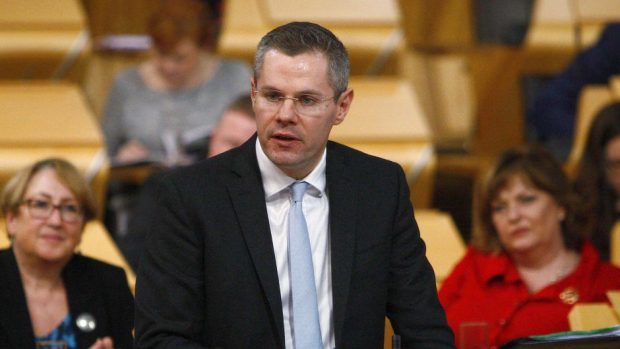 Hoteliers in the Highlands were last night celebrating the news that their rates are to be capped at 12.5%.
Just days ago, several of the region's proprietors told how they feared being forced to shed staff, increase prices or even shut up shop completely in the face of rates rises of thousands of pounds.
In the wake of a Scottish Government climbdown, Highland is second only to Edinburgh in terms of the number of businesses to benefit from the hospitality cap.
One relieved Inverness hotelier led tributes to those who challenged the increase.
Tony Story, managing director of the Kingsmills Hotel in Inverness, saw his rates soar from £90,000 to £237,000 in the past decade.
He said: "A lot of credit must be given to those who lobbied against the levels of increase. This news is up there with scoring a hole-in-one."
He revealed that he had begun to question the merits of an ambitious plan to restore the historic Maple Court Hotel on the banks of the River Ness. It awaits planning approval but would breathe life into an iconic building.
"This news is encouraging us with that development," he said.
Finance Secretary Derek Mackay confirmed that increases would be capped at 12.5% through the creation of a new national relief scheme extended to pubs, restaurants and cafes.
There is also an ongoing review of business rates which is due to report in July.
Other owners who voiced their concerns in the P&J last week are breathing a collective sigh of relief.
Faced with a rateable value increase from £20,000 to £37,000 at his Lime Tree Hotel and restaurant in Fort William, David Wilson had feared closure.
Speaking last night, he said: "Hopefully, the pressure has made them see sense."
Judy Fish at the Applecross Inn said: "It shows someone has listened."
Kylesku Hotel co-owner Tanja Lister said: "It's come at a particularly difficult time for businesses because of the 'living wage' coming in and increase in food prices, particularly."
For Dugie Cameron at Acorn Guest House in Inverness, there was a muted celebration.
"The Scottish Government haven't yet climbed down on the increase in the 40% income tax," he pointed out.
Mike Smith of the Inverness Bid initiative said the Highland ranking behind only Edinburgh demonstrated the importance of the sector.
Highland Council leader Margaret Davidson, who was arranging a summit to address the spectre of massive rates rises, said: "The righteous anger of Scotland's businesses was felt and understood."
David Richardson of the Federation of Small Businesses said: "There'll be widespread relief although many will note the help is only funded for a year."
Highlands and Islands Conservative MSP Douglas Ross said: "The government originally said they were powerless to act. I'm pleased they've recognised the turmoil these increases were causing."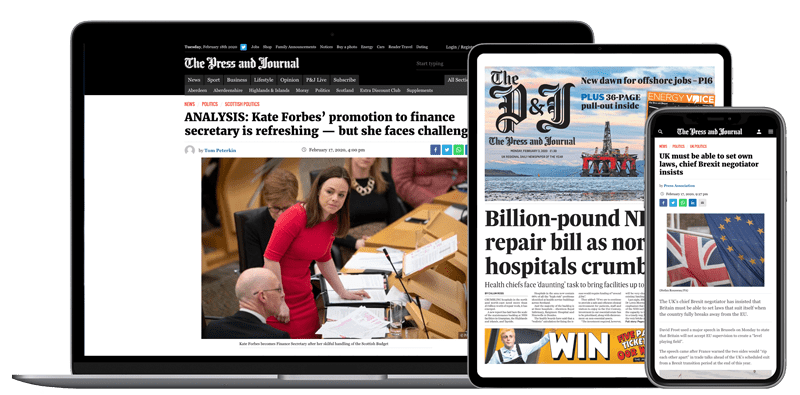 Help support quality local journalism … become a digital subscriber to The Press and Journal
For as little as £5.99 a month you can access all of our content, including Premium articles.
Subscribe