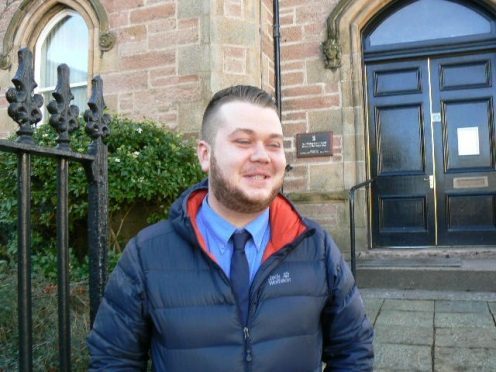 An Army tank driver crashed into a glass bus shelter in a Highland town while a "shocked" woman was inside.
Lee Purvis drove Challenger 2 tanks and Mastiff armoured vehicles during his five years in the Armed Forces – but he could not negotiate the streets of Fort William in a Megabus.
The town's sheriff court heard yesterday that the 26-year-old had immediately become concerned last summer when he took the wheel of the coach, which was 15ft longer than his usual double-decker.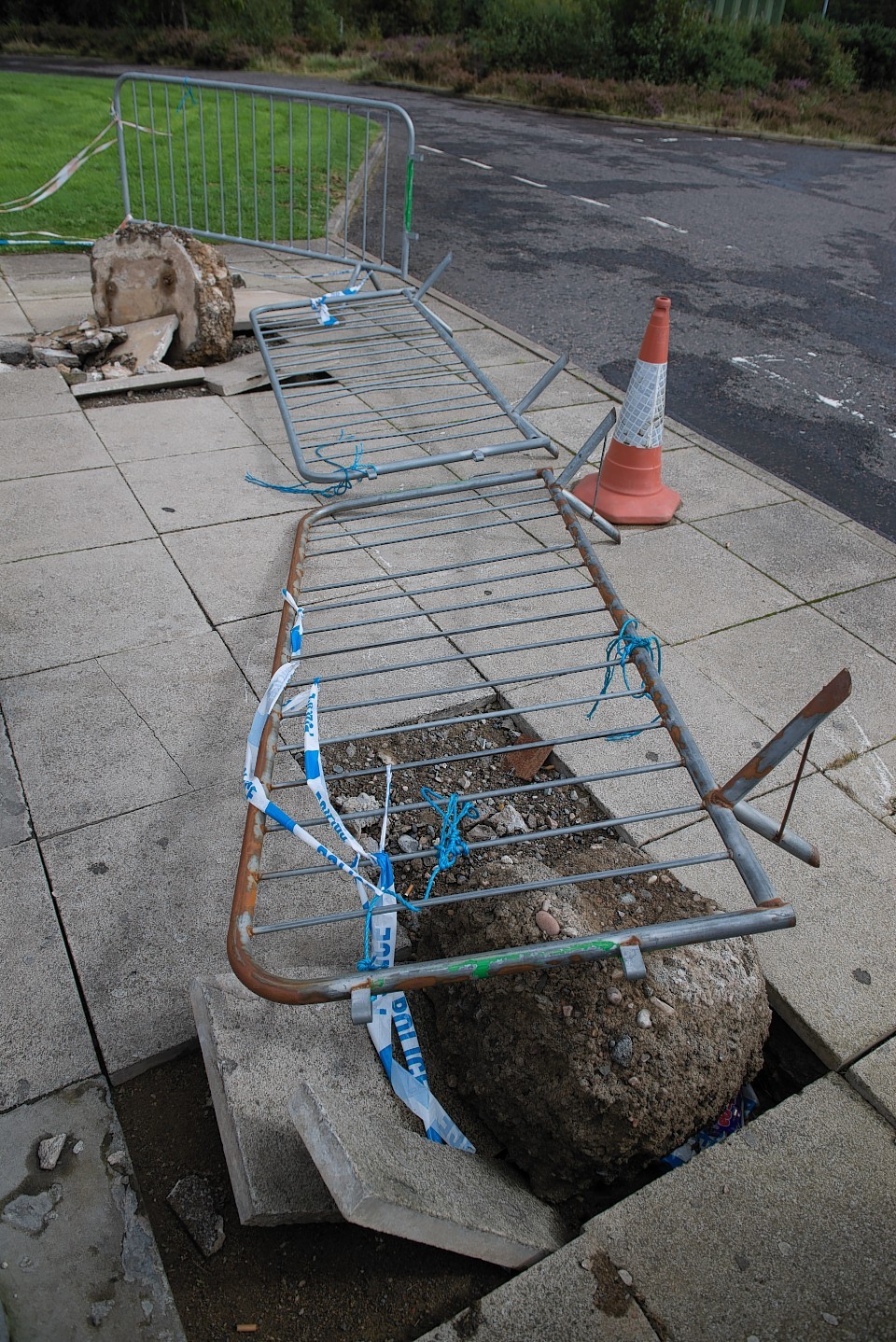 After travelling only half-a-mile he phoned his supervisor about his worries and the boss told him to bring the bus straight back to the depot.
But as the dad-of-two swung the bus round for the trip the rear of the vehicle hit the shelter outside Fort William Medical Centre
It collapsed in a tangle of glass and metal on top of local woman Joan Cook, who was luckily unhurt.
Yesterday, Lee stood in the dock facing a charge of dangerous driving which would have meant an inevitable year-long roads ban and the loss of his job.
But defence lawyer Hamish Melrose struck a deal with fiscal Robert Weir and his client pleaded guilty to the lesser charge of careless driving on August 8 last year.
Mr Melrose told Sheriff Bill Taylor there had been previous incidents between standard-sized buses and the badly-sited shelter, and that it had still not been replaced seven months later.
He said: "Mr Purvis has worked for Stagecoach for about a year-and-a-half after driving Challenger tanks and Mastiffs in the British Army.
"He earns £275 a week and has two young children with his wife expecting twins in early April.
"He was on his first ever trip round town with the Megabus and developed misgivings about its suitability for Fort William's narrow streets and steep hills.
"He phoned his supervisor about his concerns and was told to bring the Megabus straight back to the local depot. But as he turned the tail of the bus caught the shelter and demolished it.
"The Megabus has not been used since on the town centre route.
"His licence means a lot to Mr Purvis as he is dependent on it to feed and clothe his wife and family and pay the rent."
After examining a letter to the court from Stagecoach, the sheriff said: "Stagecoach speak very highly of you personally and your driving as well."
The sheriff gave him the minimum three penalty points on his licence and admonished him without a fine.
Speaking outside court, Purvis, of Ross Place in Fort William, said: "I was proud of my clean licence and will have to find out how long must pass before the points come off it.
"The woman in the shelter was obviously very shocked but I am glad to say she was not hurt.
"She must still have confidence in me because she travels every day with me in the double-decker."
A Stagecoach spokeswoman said: "We are aware of today's court hearing. Any driver involved in an incident would also be subject to our internal disciplinary procedure."