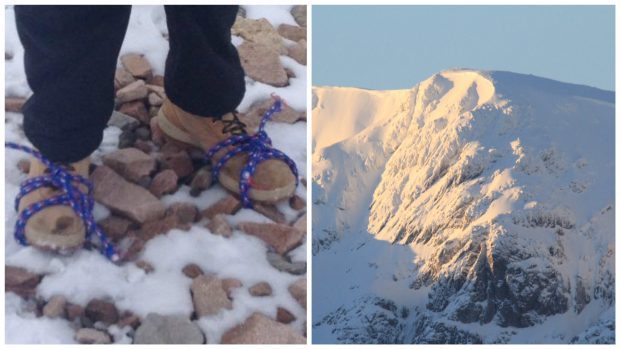 First flip flops, then trainers – and now somebody has tried to climb a Scottish mountain with bits of rope tied round their boots.
The unidentified climber, pictured only from the waist down, wrapped rope around their footwear as "crampons" while 2,000ft up Ben Nevis.
The picture showing the homemade equipment was shared on social media by Lochaber Mountain Rescue team on Sunday.
Yesterday team leader John Stevenson said that the climber would have been more than 2,000ft up the UK's highest mountain when the photograph was taken, due to the current snow level.
He did not know who took the photograph or any details about the climber.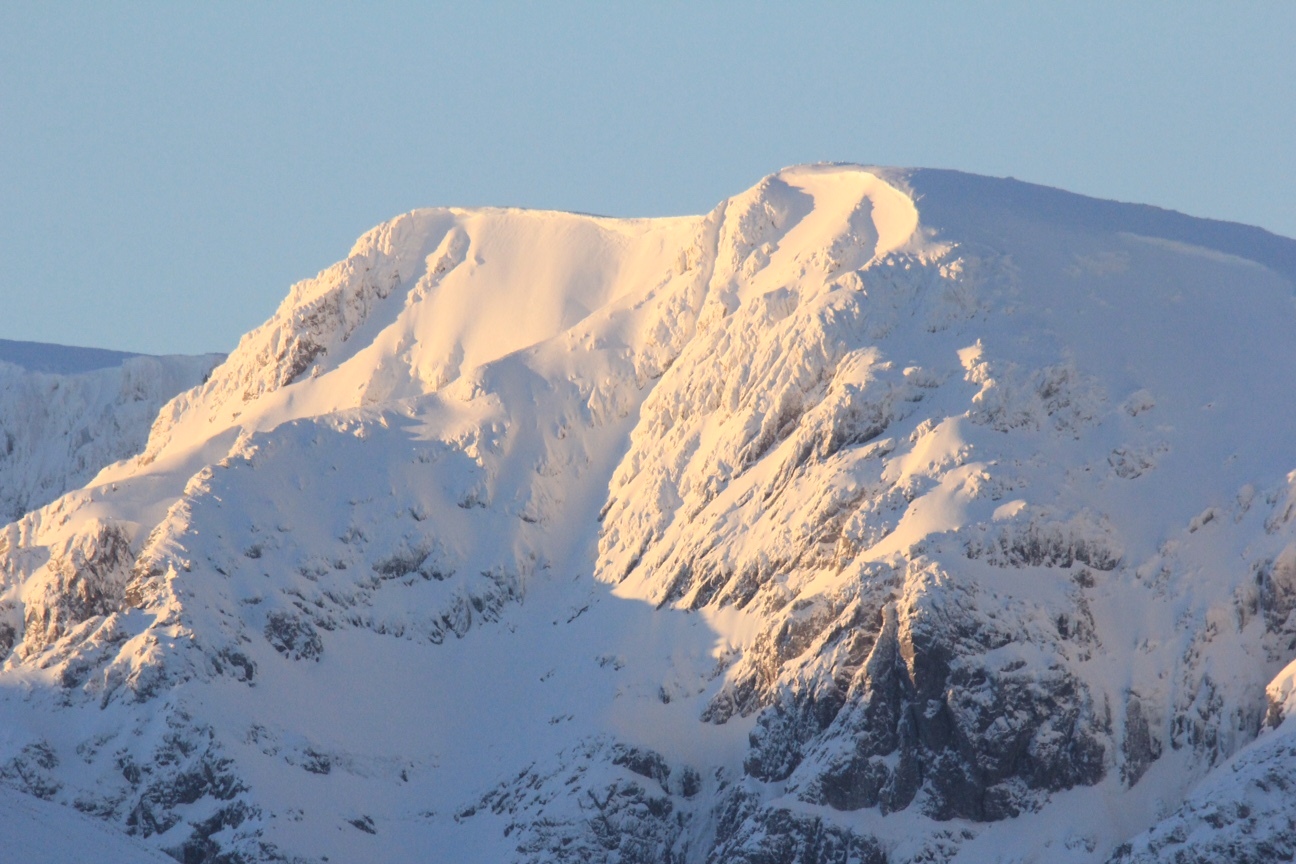 Mr Stevenson said: "They would have been on the upper slopes above 2,000ft.
"They have obviously seen this done somewhere and it got them down, but if you are going up there in winter, you really do need to have proper equipment. Rope on boots to get off a mountain might seem funny if you get away with it, but if you take a slip up there it's a long way down."
Yesterday the image, captioned "improvised crampons high on Ben Nevis today," attracted a barrage of comments and was shared more than 75 times on social media.
One comment, posted by Ruth Linklater, said: "Terrifying. Reminds me of the guy we met on the Ben in trainers several years ago. It was a misty day with frozen snow underfoot and my husband advised him not to walk too close to the edge because of the cornice and the guy just laughed at us."
Another, Paul Goddard, said: "I admire the ingenuity."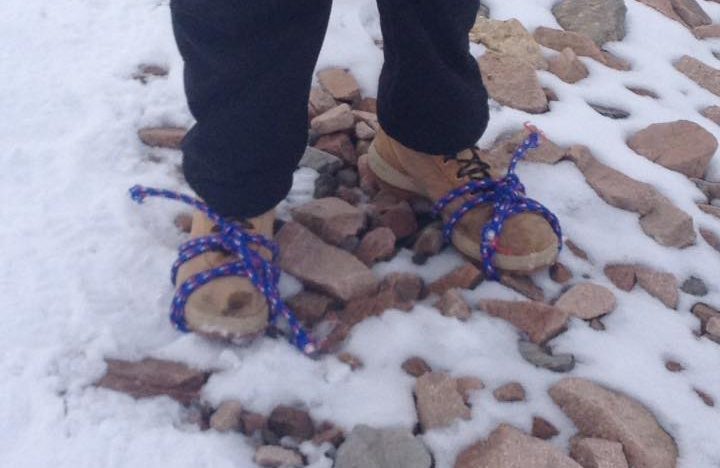 In March last year, a 28-year-old woman came close to perishing after scaling Ben Nevis in shorts and tights.
Sara Albone, of Brighton, reached the summit amid blizzard conditions and started displaying signs of hypothermia. But two pairs of male climbers spotted her and gave her dry clothes and dextrose tablets to boost her energy, before another trio of climbers provided a tent and assisted her down the mountain.
In the summer of 2014 shocked rescuers on Ben Nevis's sister peak, Aonach Mor, had to carry a man to safety when he slipped and hurt his ankle – while wearing flip-flops. The walker's two companions, who said they came from Asia to Scotland to "see the snow," were in bare feet and trainers.
Members of Lochaber Mountain Rescue team found the hapless trio halfway up the 4,006ft Aonach Morr. The men later apologised.