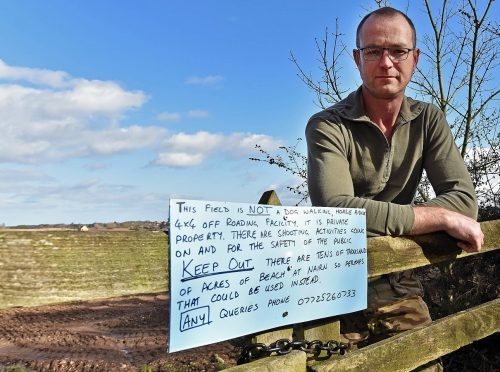 A Highland farmer, whose family famously donated land for use as a community footpath, has erected signs making clear there are limits to where visitors can and cannot go.
In an effort to deter people from crossing his fields, Craig Philip, 43, who farms at Kinnudie, Auldearn, has also pointed out there are "tens of thousands of acres of beach at Nairn" to be enjoyed.
And he has warned unwanted visitors they may be at risk of "shooting activity" – a reference to foxes – on his land.
Mr Philip said: "People seem to think they can walk into any old field, let their dogs do their business and not pick it up.
"People know they shouldn't be there. Public liability is also a problem. If somebody comes onto my ground, with or without permission, and they fell off their horse or motorbike and got injured I'm then liable if they needed care.
"I'd just like people to behave responsibly."
He cited a recent example when he challenged a woman dog walker whom he witnessed – at night – walking along the edge of one of his ploughed fields.
He added: "I'd spotted a head torch in the dark and drove over. I told her that I've a friend who shoots foxes and also asked her to put the dog on a lead on several occasions."
The farmer denied being a party-pooper, offering a reminder that his family previously made land available for public footpaths to help interconnect the area.
In 2004, about 100 walkers – greeted by Nairn and District Pipe Band – celebrated the opening of a new pathway donated by Mr Philip's mother Morag.
The event was part of a community-led initiative to develop a network of paths around Auldearn. Local provost Sandy Park was even recruited as master of ceremonies for the occasion.
Mr Philip added: "My mother was promoting a path that was there for public use. It's a path that runs from Auldearn to the junction onto the A96," Mr Phi.
"The footpath, linking a footpath to Nairn, simply makes the access easier for people."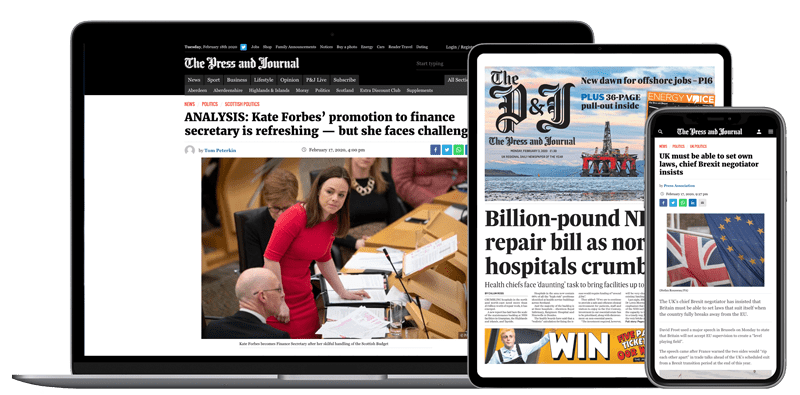 Help support quality local journalism … become a digital subscriber to The Press and Journal
For as little as £5.99 a month you can access all of our content, including Premium articles.
Subscribe